Metro Detroit man charged with blackmailing girl, 13, for nude pictures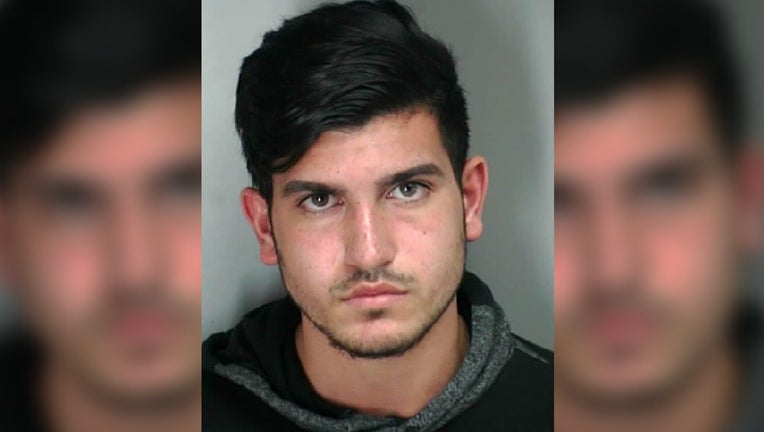 article
DEARBORN, Mich. (WJBK) - The Macomb County Sheriff's Office said on Monday that an 18-year-old man from Dearborn has been charged with child pornography and extortion after convincing a 13-year-old to send him nude pictures on Snapchat.
Hadi Cherri was arraigned last week on four charges including extortion and child porn. 
According to a press release from the Macomb County Sheriff's Office, they were called in by the St. Clair Shores Police Department to help with a case in January involving a 13-year-old girl.
The girl told police she met a boy on one social media site and they began talking. The conversation spread to Snapchat and she said the boy started to ask her for nude pictures. She said he claimed that he had another nude picture of her that he would release if she didn't send him more.
She gave in to the pressure and sent one to the boy, who continued to threaten her and demanded more pictures. 
Snapchat pictures disappear after 10 seconds and if the user on the other side takes a screenshot, a notification is sent to the sender. 
Macomb Area Computer Enforcement (MACE) investigated and issued several search warrants to different companies, leading them to Cherri in Dearborn.
The was submitted to the Macomb County Prosecutor's Office and a warrant was issued for one count of accosting a child for immoral purposes (4 year felony), one count of using the internet to communicate with another to commit crime (10 year felony), one count of extortion (20 year felony), and one count of using a computer to commit a crime (20 year felony).
Deputies think the girl may not have been his only victim and asks anyone who believes that they or their child had inappropriate contact with Cherri is asked to contact Detective Perry at 586-463-4191.
"I urge young people who feel pressured or suspicious to go to a parent or trusted adult. I encourage parents to talk with their children about the dangers of the internet, specifically speaking with people they do not know on a personal level. Know what your children are doing online; what apps they are using and who they are communicating with. It's not an invasion of privacy, it's a matter of keeping your children safe". Macomb County Sheriff Anthony Wickersham.