'No remorse': Michigan man accused of sexually assaulting 11-year-old family member for months
GENESSEE COUNTY, Mich. (FOX 2) - Genesee County Sheriff's deputies recently caught a suspect who they say sexually assaulted an 11-year-old relative for months.
"I can't tell you exactly what he said, but I will assure you this - there was no remorse and there was no regret," Sheriff Chris Swanson said of 28-year-old Cameron Lee Hall.
The alleged abuse started last October.
Less than a week ago, Hurley Hospital in Flint notified authorities about the suspected abuse. Hall, who is from the Flint area, had just taken the child on a week-long business trip to Kentucky before his arrest.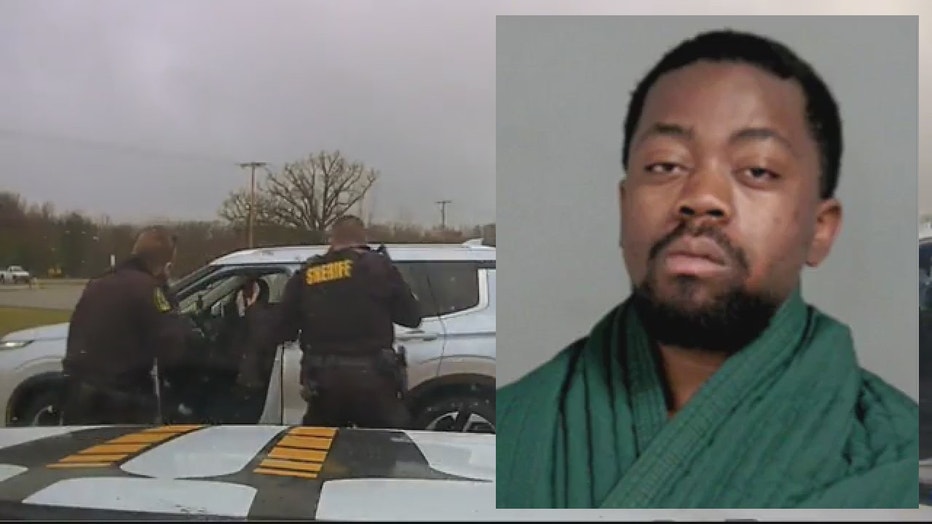 "These predators will use different tactics depending on what's going to strike a chord with the victim they seek to destroy," Swanson said. "Hall groomed this family member with separation tactics, separating the victim from the family, isolating the victim, sleeping with the victim, showering with the victim."
Authorities say Hall separated the child, who is one of nine siblings, from family as he took advantage of the victim. 
Hall is now facing 26 counts of criminal sexual conduct, which could send him to prison for life offenses. He was issued a $260,000 cash bond.
The concern now is if there are more victims out there and if people knew what Hall was allegedly doing.
"If there's more people involved that knew it and didn't stop it, beware," Swanson said.