Red pines in northern Michigan trimmed to promote seed growth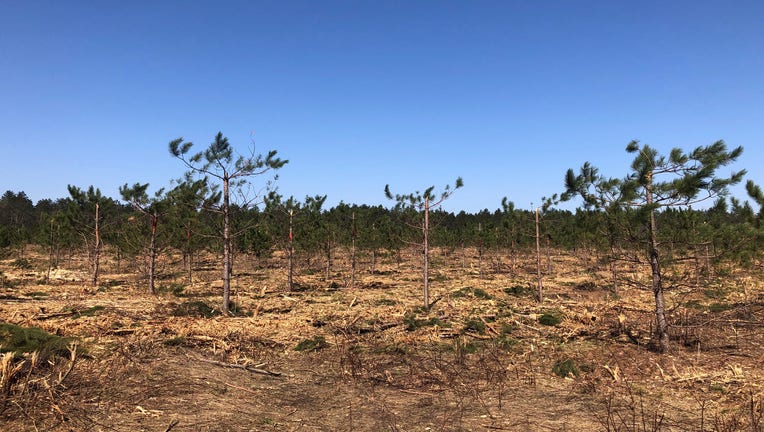 article
WOLVERINE, Mich. (FOX 2) - It's not a pretty sight in northern Michigan, near the rural town of Wolverine and along west Michigan.
Some may describe the scene along U.S. 2 as strange - others would say its desolate. A forest of red pine trees that might look lush and full instead appears clear-cut in some spots and the tops of some trees cut off in other spots.
Nature didn't do this on its own, but it will flourish as a result.
The Department of Natural Resources says the cutting method will spur new growth by catalyzing the trees to create seeds. A silviculturist for the DNR said the tree species doesn't regenerate quickly since they don't create cones on a regular basis. 
But when the tops are cut, the bottom branches become bushy, and from there seeds will spawn. From there, they can be harvested for future plantings.
Despite being a tough tree to grow, red pines are "an important tree in Michigan for forest restoration, timber and carbon sequestration," said Jason Hartman. "We plant seedlings as the most common method to regenerate red pine, but we need large volumes of seed to grow that many seedlings."
Apart from being an important species for the environment as homes for birds and small animals, red pines are also a vital resource for Michigan's forest economy. They're perfect for utility poles as well as lumber and paper.
The state's economy adds up to about $22 billion annually. 
To keep up with demand, the DNR plants approximately 4 million seedlings a year.