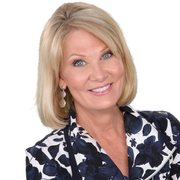 Monica Gayle joined the FOX 2 News Team in 1997. You can see her every weeknight at 5, 6 & 10pm. Monica and co-anchor, Huel Perkins, are one of the longest running anchor teams in Metro Detroit.
A five time Emmy Award winning journalist, Monica has anchored/reported in a number of top rated television markets and at the network level for CBS News in New York during her 30-plus year career. Her work has taken her overseas to cover stories in England, Ireland, Russia, Bosnia and Honduras.
Originally from Washington State, Monica graduated with Honors in 1982 from Washington State University's Edward R. Murrow College of Communication, with a B.A. in Communications. A devoted wife and mother, Monica believes in the power of family and works throughout the year with a number of community based organizations focused on empowering women and their children.
Awards: 5 Regional Emmy Awards; Operation Smile "Humanitarian of The Year" -2006
Favorite Story Covered: Operation Smile Mission to Honduras- I spent a remarkable week in the Operating Room as doctors from around the world, performed life changing surgeries on children with cleft lip & palate. To see a child's life literally transformed overnight, was truly profound and deeply moving for me.
Describe Your Perfect Day: Morning coffee on the patio, gardening in the afternoon, dinner and sunset on the beach with my family & friends.
Interests/Hobbies: Cooking, Gardening & Interior Design
Hidden Talent: Karaoke Singer
First Job: A&W Carhop
Best Advice You Were Ever Given: Be Grateful, Work Hard, Give Back & Never Give Up!
Favorite Quote: "To be persuasive we must be believable; to be believable we must be credible; to be credible we must be truthful." –Edward R. Murrow
The latest from Monica Gayle
You are not alone. One in five people will fight mental illness at some point in their lives - and some may not survive their fight. This is a topic FOX 2 knows too well following the loss of Jessica Starr last December.