Outlook Good! Uno, Magic 8 Ball and Pinball inducted to Toy Hall of Fame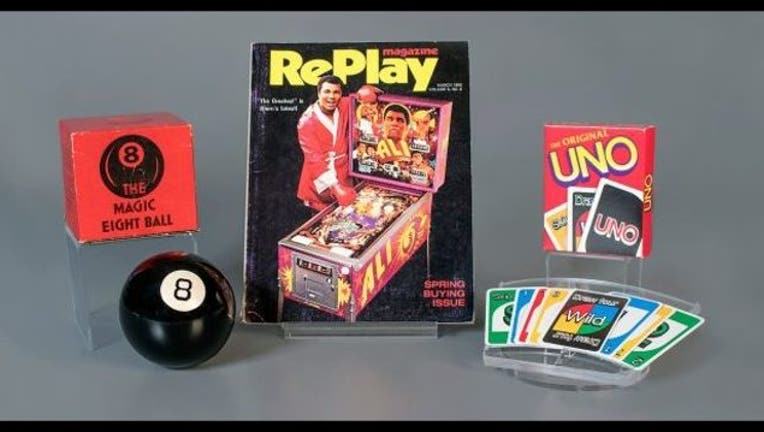 The Toy Hall of Fame has named their inductees for 2018. 
Congratulations are in order to Uno, The Magic 8 Ball and Pinball for being selected.
The toy trio beat out other contenders like American Girl Dolls, Chutes and Ladders, Tickle-Me-Elmo, Tic-Tac-Toe and chalk. The Magic 8 Ball finally got in after seven consecutive nominations.  
The liquid-filled orb that tells fortunes by way of a floating 20-sided die was introduced in 1946 and ranks in surveys among the most popular toys of the 20th Century. 
The card game Uno was invented by barber Merle Robbins nearly 50 years ago.  
Mattel now owns the game and has released numerous editions, including Elvis and Star Trek. Coin-operated pinball machines have been around for decades, but the game is in the midst of a revival. 
The latest inductees will be on permanent display at the Hall of Fame, located inside the Strong Museum in Rochester, New York.