Downriver couple gets 2nd shot at love with ER wedding ceremony
WOODHAVEN, Mich. (FOX 2) - A Woodhaven couple said the ice storm power outage pulled the plug on their wedding celebration. Love prevailed thanks to a generous emergency room staff.
A non-traditional, love story of a couple that got married at a Downriver hospital Tuesday.
"I loved her from the start it was my fault we went through that divorce," said Larry Stephens.
FOX 2: "We hear these picture-perfect love stories, that's not real life."
"No that is not real," said Dee Dee Stephens laughing..
Larry and Dee Dee Stephens married in 2009. Memories of the day fill their photo album. Family members have passed, and life got in the way of their love.
The two divorced three years ago – but they found their way back together to set another wedding date – Tuesday, Feb. 28th.
"The reason why it had to be that day it was our actual wedding anniversary," she said.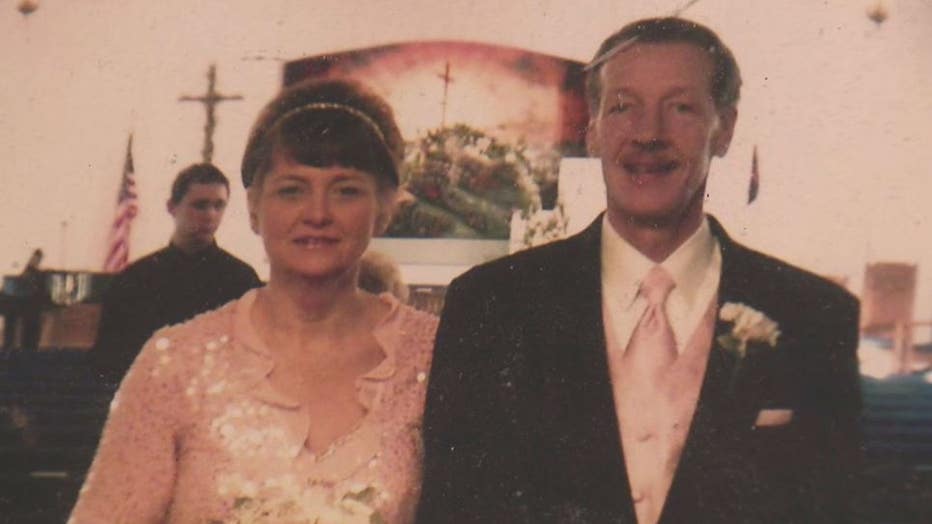 The humble honeymoon was planned, but then, the ice storm hit last week.
With no power, and no generator – it got expensive and that cut into the honeymoon budget. Larry has health issues, and a fixed income.
Then on Tuesday – the wedding day, Dee Dee passed out at work and was rushed to the hospital.
"I knew I was going down, when I went down, but there was nothing I could do about it," she said.
Remember the wedding had to happen February 28th and it did - right at Henry Ford Hospital in Woodhaven.
"I walked up to main, where they all sit, and I said, 'I'm getting married, what do you feel about a wedding today?' They were all cheerful about it," he said.
The doctor even pinned Larry's boutenier
"One of the nurses was my flower girl," Dee Dee said.
"Flower girl, bridesmaid and witness," Larry said.
Larry cried then and he did again with us.
"It really touched me," he said.
The happy couple, are smitten newlyweds again.
FOX 2: "Does the second time feel as good as the first?"
"I say better," Larry said.
The couple has a GoFundMe page if you would like to donate to help with their honeymoon. Learn more HERE.