Michigan township's ambulance up for auction could be an RV or food truck
ARMADA TOWNSHIP, Mich. (FOX 2) - Armada Township has retired its old ambulance and put it up for auction. 
The 2012 Chevy AEV Trauma Hawk Type III Ambulance may have 95,000 miles on it, but for the adventure seeker or restaurateur who wants to take their services on the road, there's no better option.
The Armada Township Fire department recently received its new ambulance called the Alpha 2. 
For a small community like Armada, getting a new ambulance is no small deal.
"The ambulance manufacturing industry is about two to three years to order to delivery, so this gives opportunity to have solid backup," said Fire Chief Chris Krotche. "The other option is that someone turns it into something like an RV or a food truck or something exciting."
With a creative mind and the right ingenuity, the ambulance could be the right purchase for a prospective van life enthusiast.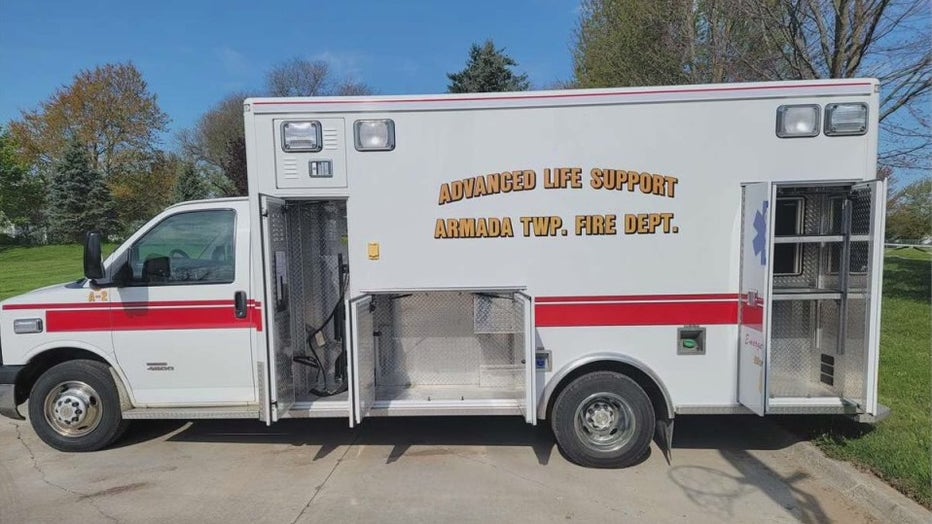 Or, as Krotche suggests, it would make for an excellent food truck for the entrepreneur ready to take grilling on the road. 
The ambulance will be up for auction until Friday morning. The start price of $15,000 has since been eclipsed, so be ready to spend money.
The funds will go back to the community, likely spent for public services or maybe road construction. 
You can place bids at municibid.com.