Three Lansing residents charged with conspiring to support ISIS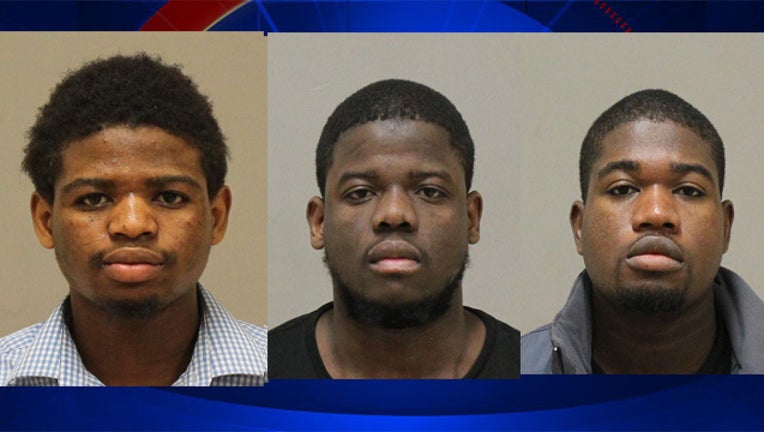 article
DETROIT (FOX 2) - The U.S. Attorney's Office has charged three people from Lansing with supporting ISIS including one man they said was flying from Grand Rapids to join the organization.
According to a press release from the U.S. Attorney's Office for the Western District of Michigan, the three Lansing residents were charged after one of them checked into a flight that would take him from Grand Rapids to Somalia. 
Members of the FBI Joint Terrorism Task Force arrested Muse Abdikadir Muse at the Gerald R. Ford airport in Grand Rapids on Monday. They later arrested Mohamud Abdikadir Muse, and Mohamed Salat Haji - all three men are naturalized U.S. citizens who were born in Kenya.
The attorney's office says Muse Muse bought his ticket earlier this month and that Haji and Mohamud Muse helped him with the purchase and transportation to the airport. 
The criminal complaint says all three men pledged allegiance to ISIS through videos they recorded. It also says Muse Muse and Hajki allegedly discussed their desire to join ISIS, kill non-believer, and even to use a car for a "martyrdom operation to run down non-believers here in the United States" if they were unable to travel to fight for ISIS.