Michigan's Wagner, Wilson Entering Draft, Don't Have Agents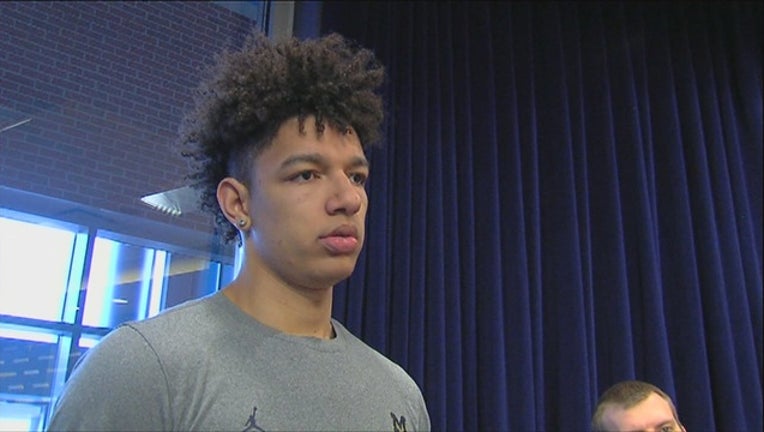 article
ANN ARBOR, Mich. (AP) - Michigan standouts Moe Wagner and D.J. Wilson are entering their names into the NBA draft without hiring agents.
Wagner and Wilson announced their decisions via Twitter on Monday. By not hiring an agent, each retains the right to return to school.
Wagner and Wilson helped the Wolverines to a Big Ten Tournament title and an NCAA Sweet 16 appearance this past season. If they leave, it would be a hit for Michigan, which already loses seniors Derrick Walton and Zak Irvin.
The 6-foot-11 Wagner averaged 12.1 points per game as a sophomore and gave the Wolverines a big man who could step out and shoot 3-pointers. The 6-foot-10 Wilson, who also has two years of college eligibility left, averaged 11 points last season.
"I appreciate all of the support I continue to receive at the University of Michigan," Wagner said in the message on his Twitter account. "After talking with the coaches and my family, I have decided to enter my name to the NBA draft without hiring an agent."
The message on Wilson's account was similar: "I give glory to God each and every day for allowing me to be a part of the University of Michigan and our basketball program. With that being said, after discussing it with my family and coaches, I will be entering my name into the NBA draft without hiring an agent."
If Wagner and Wilson go to the NBA, Muhammad-Ali Abdur-Rahkman would be Michigan's only returning starter next season.