Michigan winter storm warnings come with mix of freezing rain, snow, tough travel and power outages
(FOX 2) - A plethora of advisories and warnings are posted across Southeast Michigan - from ice storm and winter storm warnings to gale warnings and hazardous weather outlooks.
They all go into effect at noon today and expire at 4 a.m. tomorrow.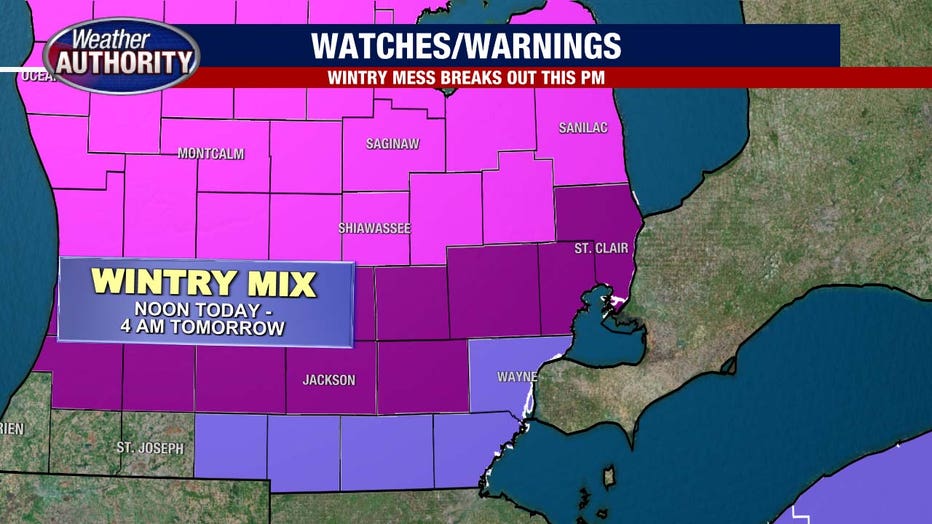 Rain, freezing rain, sleet and snow are all in the cards. 
Here's a look at your predominant precipitation type by region. Remember those in the icy zone will probably have sleet and snow mixing in at times too.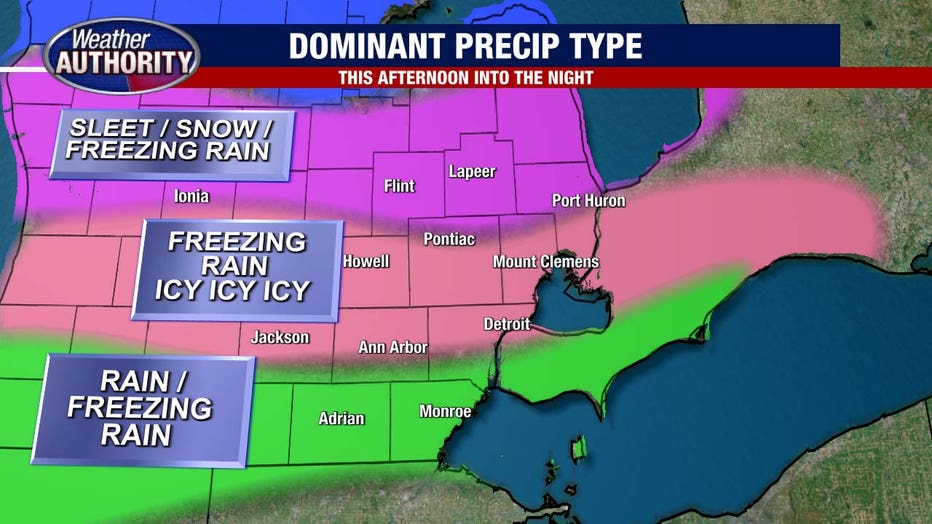 Those in the icier zones will not only contend with tough travel today, but the potential for ice to accumulate between a quarter and a half inch on tree branches and power lines, leading to some power outages.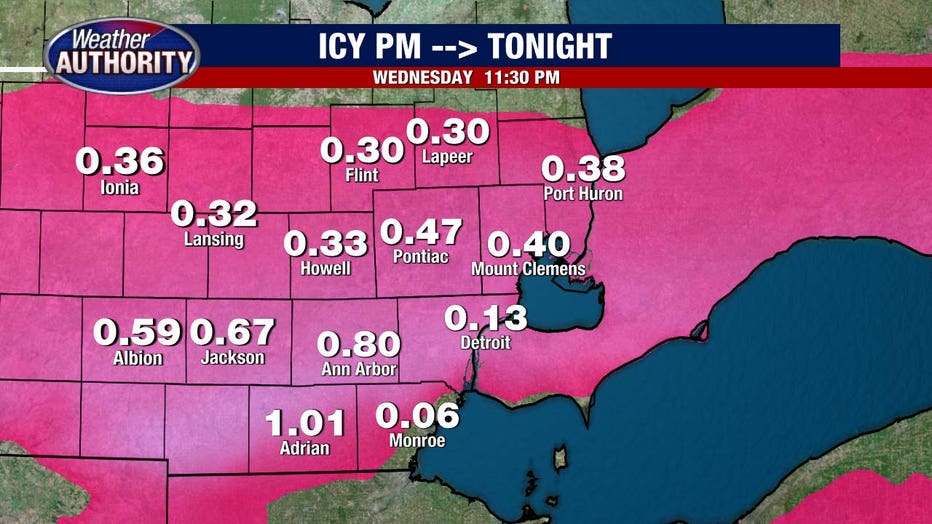 Snow totals locally range from under an inch to three inches with a foot possible by the time you make it to the tip of the thumb.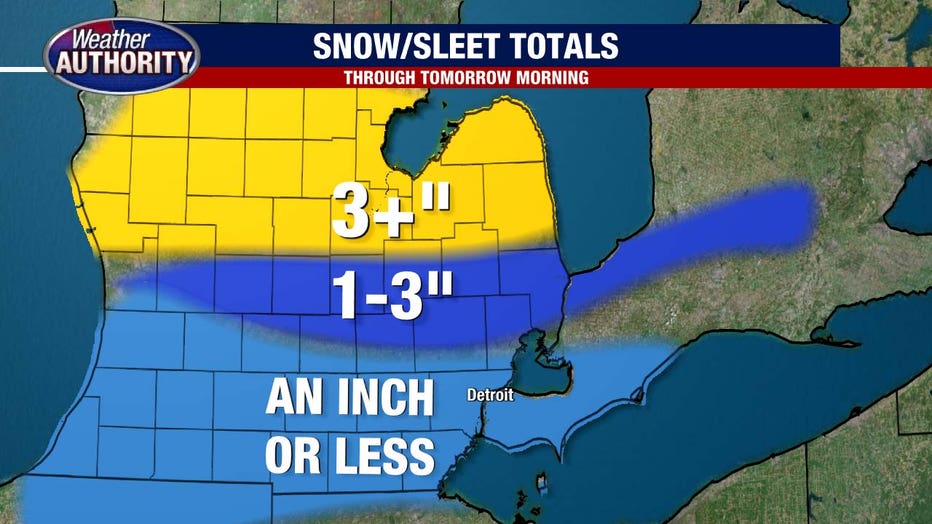 Our southernmost areas, Lenawee and Monroe counties will have tough travel, but wind up with the least amount of freezing rain and snow as temperatures may nudge up just above freezing this evening. 
If we're lucky, maybe even some "warmth" may sneak into Wayne County as well. 
By the middle of tomorrow morning, we're back above freezing, allowing the ice to melt.