Fed pauses interest rate hikes in September but could raise rates again this year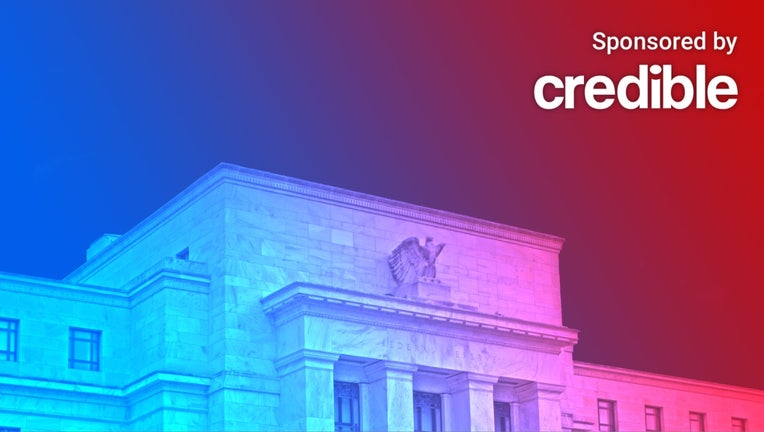 article
The Federal Reserve announced a pause on interest rate hikes during its September meeting on Wednesday. That means the federal funds rate remains at a 22-year high of 5.25% to 5.5%.
And as inflation remains far from the central bank's preferred target range amid a resilient labor market, rate hikes before year-end may not be off the table yet. 
"While the Fed is holding steady for now, inflation remains stubborn, with increasing rent and housing leading the way," CoreLogic Chief Economist Selma Hepp said in a statement. 
Additionally, Fed Chairman Jerome Powell has maintained the central bank is ready to keep a tight grip on monetary policy until it has brought inflation down to its preferred levels.
"Inflation remains well above our longer run goal of 2%," Powell said at a press conference. "We're prepared to raise rates further if appropriate, and we intend to hold policy at a restrictive level until we're confident that inflation is moving down sustainably toward our objectives."
Moving forward, the labor market remains strong despite signs of cooling, according to the latest jobs report data. Wage growth – a key indicator in the Fed's decision – slowed but remained high.
"Average hourly earnings growth continued to slow to 4.3% year-over-year in August," The Conference Board think tank said in a post, "That's down substantially from last year's peak of 5.9%, but still well above pre-pandemic levels, contributing to underlying consumer inflation. We thus expect the Fed to raise interest rates at least once more before the end of 2023."
If you're concerned about high-interest debt, you could consider paying it off with a personal loan at a lower interest rate, which could cut your monthly payments. Visit Credible to get your personalized rate in minutes.
U.S. home price growth picks up the pace: CoreLogic
Future rate hikes could impact Americans' debt 
Despite any short-term relief consumers may get from the Fed's decision, future rate hikes could have a significant impact on the rates Americans pay on products like credit cards. 
"When the Fed announces an interest rate increase, credit card interest rates typically follow shortly thereafter, which may result in larger minimum monthly payments for credit card holders," Michele Raneri, the vice president and head of U.S. research and consulting at TransUnion said in a statement. "While the decision not to raise interest rates this time round mitigates that for now, more interest rate increases may be on the horizon." 
Debt remains a challenge for many Americans who find themselves in a high-interest rate environment. In fact, consumer credit increased by nearly $5 trillion year-over-year in 2022. And credit card debt exceeded $1 trillion in the second quarter of 2023. 
Americans are depending on credit cards more than ever before. More than a third of consumers said they expect to have a harder time paying off their credit cards this year than last, according to a survey by Quicken. And 35% of respondents including some earning more than $150,000 a year said they won't be able to pay off their credit cards by the end of the year. 
To deal with high-interest credit card debt, many Americans have turned to personal loans. These loans could offer a more manageable alternative to paying off debt. The average credit card interest rate stands at 20.68%, according data from the Federal Reserve Bank of St. Louis. But personal loan interest rates or APRs can be as low as 4.6%, according to research by Credible. 
"As the Fed has raised interest rates in hopes of curbing inflation, many consumers have turned to unsecured personal loans as a way to consolidate their credit card debt to get a lower interest rate," Liz Pagel, the senior vice president and head of TransUnion's consumer lending business, said in a statement. "After paying off credit card debt and becoming more open to buy on their cards, these consumers not only save on interest over time, but they also see an improvement to their credit scores."
If you're ready to pay off your high-interest debt with a personal loan, you could consider visiting the Credible marketplace to compare options from different lenders without affecting your credit score. 
Average monthly mortgage payment at near all-time high
Is a recession on the horizon?
Although a slowing labor market could encourage the Fed to loosen monetary policy, it also could signal a recession, according to some experts.
"We see clear signs of a cooling labor market in recent data, given declines in job openings and voluntary quits, a rising unemployment rate, and the negative shift in consumer confidence for the labor market outlook," The Conference Board said in a post. 
This international think tank forecasts "a short and shallow recession by the end of 2023 into early 2024, as high interest rates, declining pandemic savings, and the resumption of mandatory student loan repayments are all likely to negatively impact consumer spending."
And as Americans grapple with higher costs of goods and debt obligations, many have dismal outlooks on the country's economic future. The Conference Board's Expectations Index — which measures consumers' short-term outlook for income, business, and labor market conditions — decreased to 80.2.
"Expectations were a hair above 80 — the level that historically signals a recession within the next year," The Conference Board said in a post.
Still, some economists believe the labor market could be resilient enough to avoid recession as consumer spending maintains momentum and the unemployment rate still stands high.
"The continued strength of the consumer was a primary driver allowing the economy to maintain modestly positive growth so far this year," Rob Haworth, the senior investment strategy director at U.S. Bank Wealth Management, said in a post. "The job market's strength is helping consumers keep up their spending levels. The economy continues to benefit from very low unemployment (3.5% in July) and solid job growth. In addition, there are significantly more job openings than there are available workers."
If you're worried about the state of the economy, you could consider paying down high-interest debt with a personal loan at a lower interest rate. Visit Credible to speak with a personal loan expert and get your questions answered.
Recession could hit in October if unemployment rises slightly: mathematical model
Have a finance-related question, but don't know who to ask? Email The Credible Money Expert at moneyexpert@credible.com and your question might be answered by Credible in our Money Expert column.