1 dies after shootout on Detroit street that ended in bus stop crash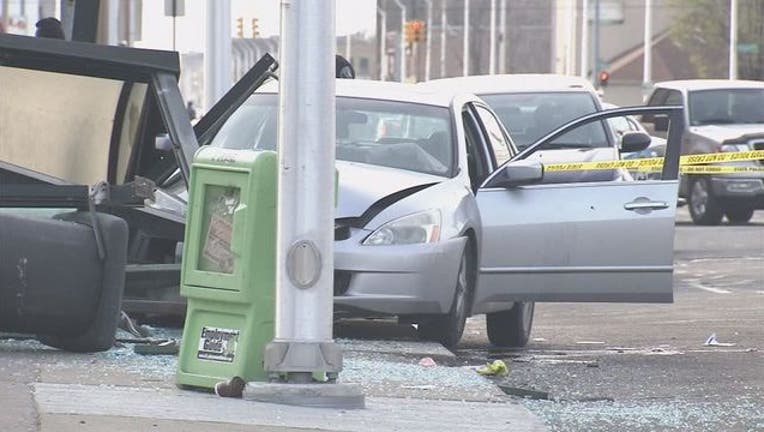 article
DETROIT (WJBK) - A 54-year-old man who was involved in a shootout and a crash at a Detroit bus stop Monday evening has died.
The shootout happened on Grand River Avenue, just west of Scotten Avenue around 6 p.m. Police say the 54-year-old man driving a Honda Accord and a pedestrian suddenly began shooting at each other.
The driver of the Honda Accord was struck in the leg, and crashed his car into an occupied bus stop.
"The person in the vehicle, he was trying to flee the scene," Deputy Chief David LeValley with the Detroit Police Department had told FOX 2. "He started to lose consciousness and actually hit a bus stop here at Grand River and Scotten."
Three people were waiting at the bus stop and were taken to the hospital in temporary serious condition.
The pedestrian who was involved in the gunfight was struck in the head. He was taken to the hospital in critical condition. The driver of the Honda Accord who was shot in the leg has died. 
Investigators are working to learn what led up to the shooting. 
This is a developing story. Stay with FOX 2 for updates.