20-year-old killed in late night crash in Sterling Heights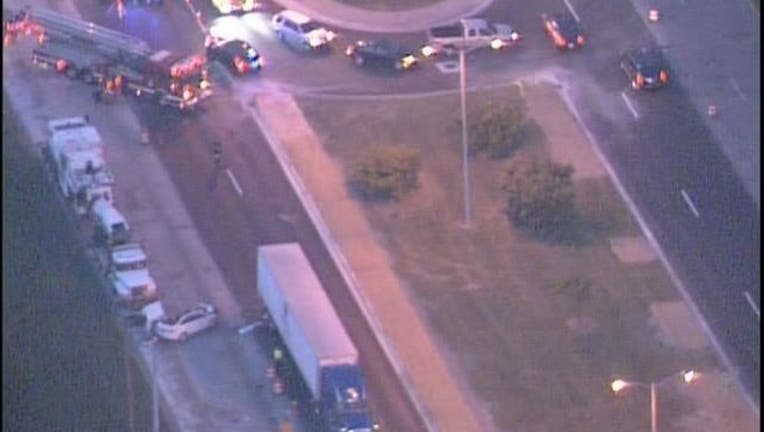 STERLING HEIGHTS, Mich. (WJBK) - Police are investigating a fatal accident that happened overnight in Sterling Heights. Police say a 20-year-old man was killed. 
The accident happened just after 2 a.m. Tuesday at Mound Road and Metropolitan Parkway. Police say the victim, who was driving a Ford Focus, was going north on Mound when he crashed into the back of a semi truck that was stopped at a red light. 
It's not known yet if speed or alcohol were a factor in the accident. 
The driver of the truck wasn't hurt and is cooperating with the investigation. Police haven't given the name of the victim but say he is a Sterling Heights resident. 
If you witnessed the crash you're asked to contact Officer Krueger of the Sterling Heights Traffic Safety Bureau at 586-446-2920.