Artemis II set to send humans to orbit the moon in 2024 after historic rocket launch exceeds expectations
NASA officials Tuesday provided post-flight updates on Artemis I mission's technical performance, along with any impacts the mission may have on the timeline of Artemis II.
Artemis I launched on Nov. 16, 2022 from NASA's Kennedy Space Center near Orlando, Florida and then returned on Dec. 11, 2022, splashing down off the coast of San Diego.
It was the first in a series of Artemis missions to build a long-term human presence on the moon. Artemis I was uncrewed to test the Orion spacecraft and the Space Launch System (SLS) rocket, the most powerful rocket ever used.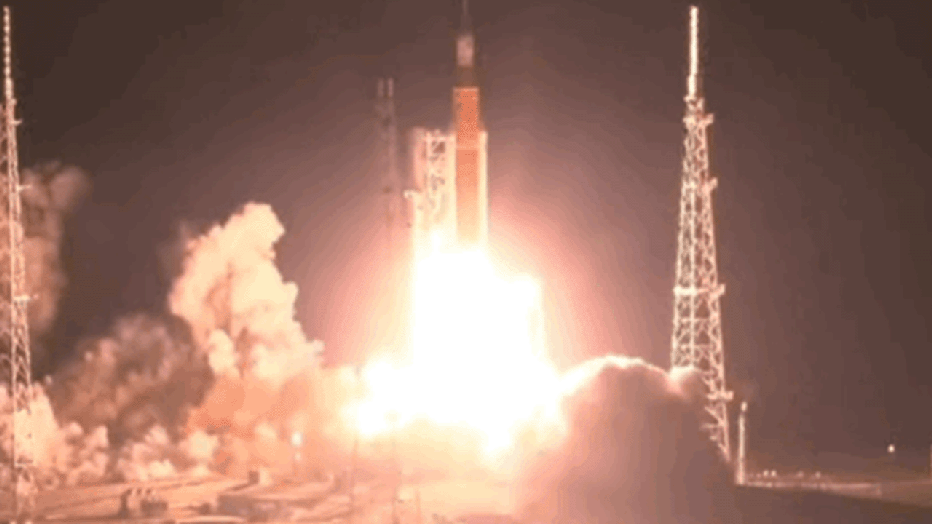 "[Artemis I] was a flight test for us, really, to prove out our systems in a real environment and even push the vehicle beyond where we had originally intended," said Jim Free, associate administrator of NASA's Exploration Systems Development Mission Directorate.
"We did accomplish the objectives and very well," he added.
How the Orion spacecraft performed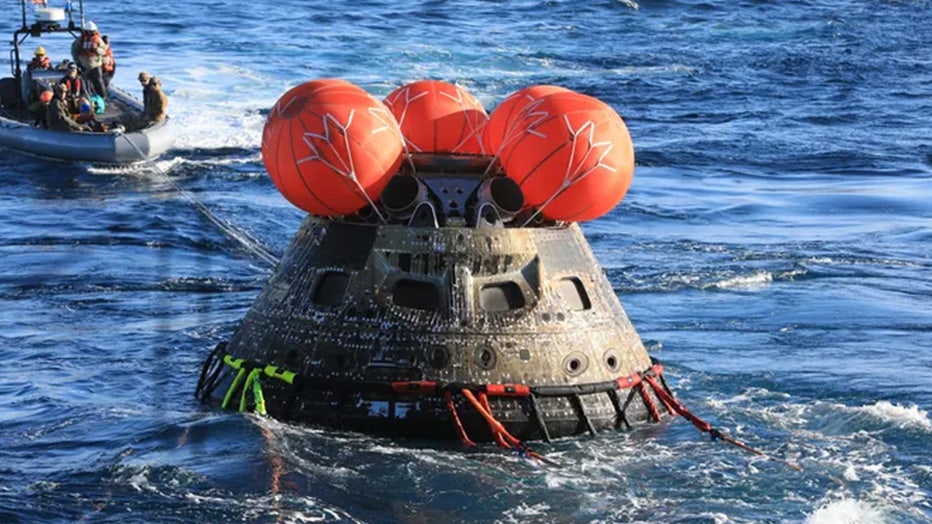 NASA's Orion spacecraft for the Artemis I mission was successfully recovered inside the well deck of the USS Portland on Dec. 11, 2022 off the coast of Baja California. After launching atop the Space Launch System rocket on Nov. 16, 2022 from the age (NASA)
"It was an amazing flight," said Howard Hu, manager for NASA's Orion Program. "We did have a record-breaking mission in terms of where Orion went to the moon." 
Hu said that the spacecraft traveled as close as 80 miles from the moon's surface and farther than any human spacecraft at 270,000 miles from Earth.
"So, that was quite an accomplishment," he said. "We got pictures that I think inspire the world and certainly brought big smiles to the team in what we were able to see from that mission."
According to Hu, Orion exceeded all performance expectations, and their team accomplished their number one objective – to return the crew module within Orion safely back to Earth.
NASA'S ORION SPACECRAFT OFFERS LAST BREATHTAKING VIEWS OF THE MOON AS IT BEGINS JOURNEY HOME
Hu did note that his team is looking into a couple of events regarding latching current limiters (LCLs) and the heat shield on Orion. 
There were 24 uncommanded LCL events, which they were able to recover through flight operations. According to Hu, the LCL events had no impacts on the spacecraft's performance or power generation. 
Additionally, the heat shield experienced more variations than expected. 
"Some of the expected charred material that we would expect coming back home ablated away differently than what our computer models and what our ground testing predicted," Hu said. His team is currently investigating this event.
How the SLS rocket performed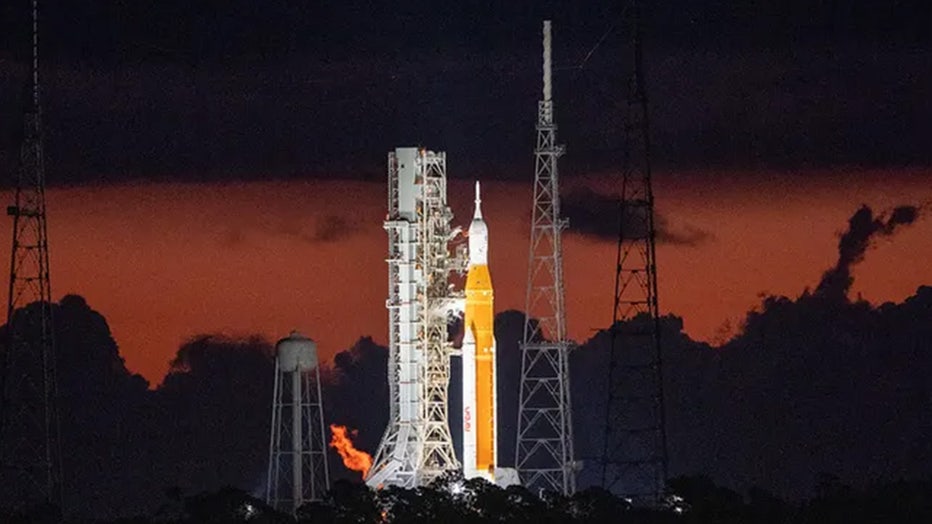 NASA's Space Launch System (SLS) rocket with the Orion spacecraft aboard is seen atop the mobile launcher at Launch Pad 39B, Monday, Aug. 29, 2022, as the Artemis I launch teams load more than 700,000 gallons of cryogenic propellants including liquid (NASA)
The SLS rocket met expectations and exceeded most of them, according to NASA's SLS program manager John Honeycutt. 
Honeycutt noted how his team has more data to sift through but has already found a high correlation between the predicted performance of SLS and its actual performance. This information bodes well for the future of Artemis.
HISTORY MADE: NASA'S MOON ROCKET ROARS TO LIFE LAUNCHING ON ARTEMIS 1 TEST FLIGHT
"When I look ahead to the Artemis II, our post-flight data analysis continues to show SLS is ready to support crewed Artemis missions," Honeycutt said.
He added that contracted partners are focused on building, testing and assembling hardware for the next configuration of SLS, which will be used on Artemis II. 
"This is the time for our vigilance to continue," Free said. "We have heartbeats on this mission -- we need to make sure everything we're doing, we understand the risks that we're taking, we understand the performance on this vehicle moving forward."
The Artemis I journey to tee up Artemis II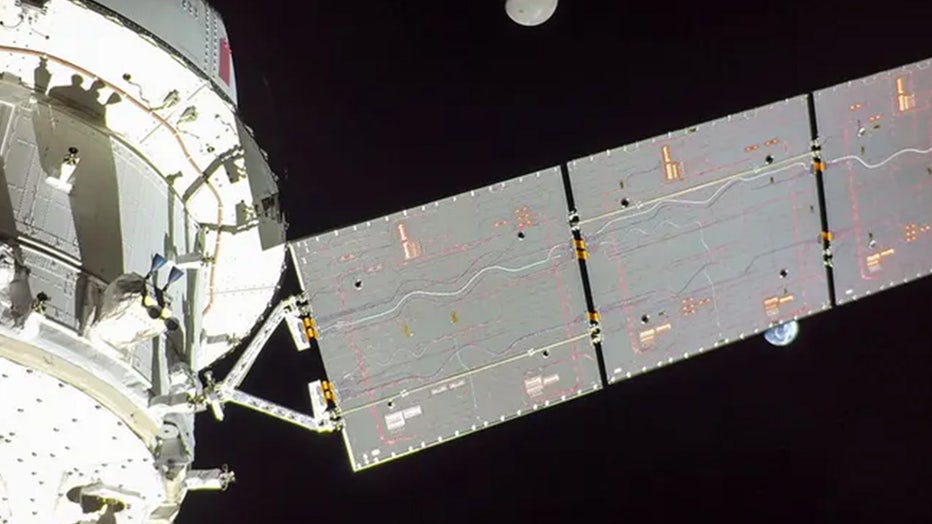 Orion's solar arrays split the difference between Earth and the Moon on flight day 14 of the Artemis I mission in this image captured by a camera on the tip of one of the spacecraft's four solar arrays.  (NASA)
The Orion spacecraft flew 270,000 miles from Earth to 40,000 miles on the far side of the moon – farther than any human spacecraft, according to NASA.
NASA said the primary goals for Artemis I included demonstrating Orion's systems in a spaceflight environment and ensuring a safe re-entry, descent, splashdown and recovery prior to the first flight with a crew on Artemis II.
Artemis II is currently slated to launch – with a crew in tow – in November 2024.