Biden to give Michigan's Jocelyn Benson Presidential Citizens Medal on Jan. 6 anniversary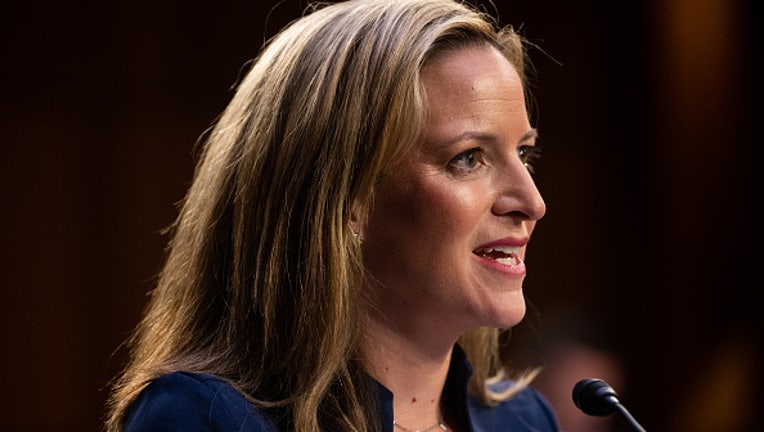 article
DETROIT (FOX 2) - On Friday, two years after the Capitol Riots in Washington, President Joe Biden will award the second-highest civilian honor to Michigan Secretary of State Joceyln Benson.
Benson will receive the Presidential Citizens Medal from President Joe Biden in a White House ceremony on Friday, January 6, for 'her work in protecting democracy'.
Benson, in a statement from her office, said she was honored to receive the award.
"I'm deeply honored to receive the Presidential Citizens Medal from the President of the United States for my work to ensure democracy prevails in Michigan and throughout the nation," said Benson. "As the heroes who stood guard over the nation's electoral votes at the U.S. Capitol on January 6, 2021, can attest, defending every voice and every vote requires courage and commitment to country, our Constitution, and the will of the American voters. This extraordinary recognition affirms in me the hope that we will emerge out of this moment with a democracy that has not only prevailed, but is stronger, healthier, and more robust than ever before. That is what I fight for, what I have hope for, and what I have confidence that all of us working together – coming together across party lines and all else that could divide us – can achieve."
The medal is the second-highest award that can be presented to civilians and was established by President Nixon in 1969. Other recipients include Hank Aaron, Ruby Bridges, Gen. Colin Powell, and Muhammad Ali.
Benson and 11 others - including election workers and both Capitol and DC Police Officers  - will receive the honor during a White House ceremony on Friday at 2 p.m.