Dad gets tattoo of son's surgery scar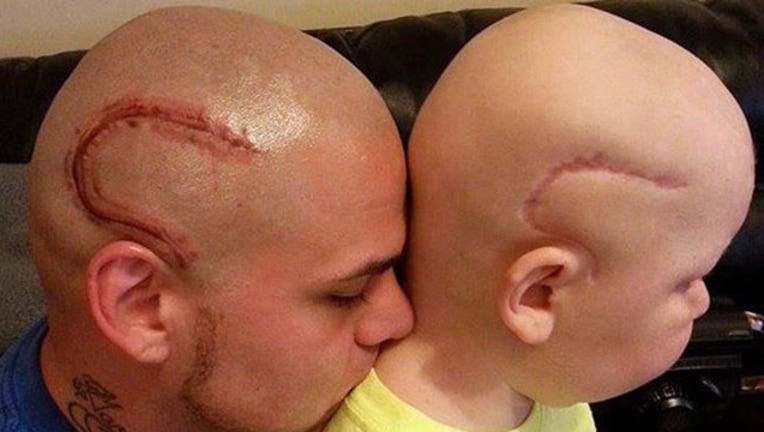 article
NEW YORK (FOX 5 NY) - The father of a Kansas boy who was self-conscious about scarring following brain cancer surgery says he got a tattoo that resembles his son's scar on the side of his head.
Josh Marshall shared a photo of himself and son Gabriel, 8, showing off their scars to the camera on Facebook for a Best Dad competition being held by the St. Baldricks Foundation, writing "got my son's scar tattooed to help his self confidence."
Gabriel was left with a large horseshoe scar above his right ear after undergoing surgery to remove the tumor. Marshall says Gabriel said he "felt like a monster."
Marshall told his son "if people want to stare at you, then they can stare at both of us."
A photo of the pair took first place on Father's Day.
"We are all great fathers that would go to any extent to help our children so in my eyes we're all winners!"
Marshall says Gabriel is doing well. He says a small tumor remains but that it hasn't grown.
With the Associated Press