Davontae Sanford imprisoned as teen for 4 slayings sues Detroit, officers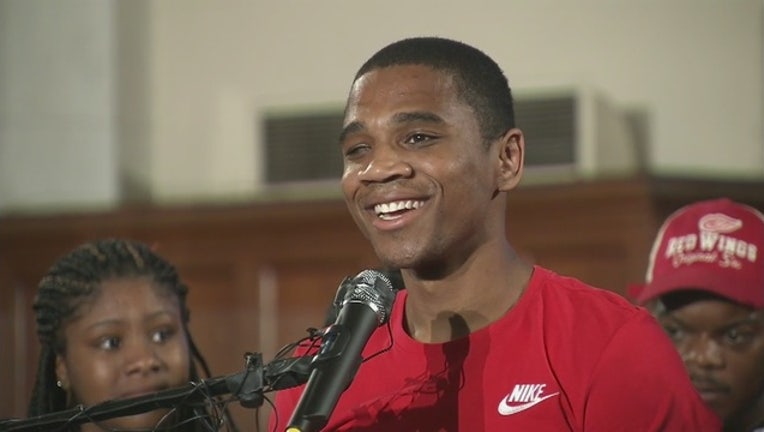 article
DETROIT - A young Detroit man who went to prison as a teen for four slayings that were eventually linked to a professional hit man is suing the city and two officers involved in his case.
The lawsuit was filed Monday in U.S. District Court in Detroit on behalf of Davontae Sanford. He was only 14 when charged in the killings in 2007. Prosecutors dropped the charges in 2016, after a Michigan State Police report said two other men were responsible.
MORE:
June 8, 2016 - Davontae Sanford speaks publicly after his release from prison
The head of Detroit's law department, Melvin "Butch" Hollowell, told The Detroit News the city doesn't comment on pending litigation.
The lawsuit seeks punitive and compensatory damages.
In 2008, a 15-year-old Sanford pleaded guilty to second-degree murder in the middle of trial. He was released from prison in June 2016.
MORE: