Detroit Western HS gets Snapchat threat to 'shoot up school'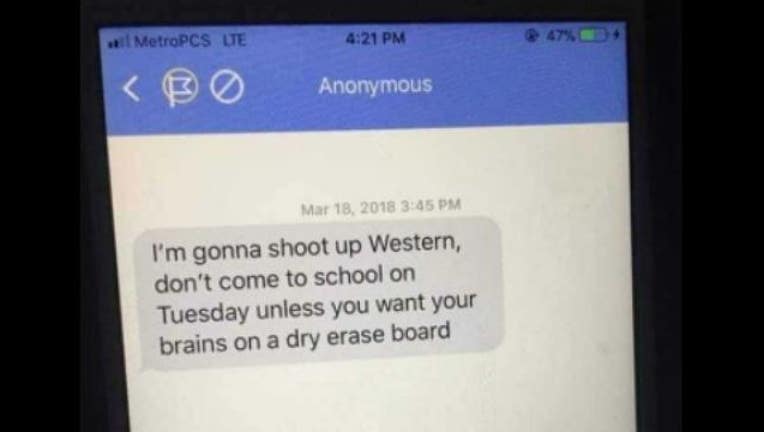 article
An online threat of violence has many on high alert at Detroit Western International Academy.
The anonymous Snapchat threat claimed "I'm gonna shoot up Western, don't come to school on Tuesday unless you want your brains on a dry erase board" Monday.
Classes are expected to continue Tuesday at the school, located at 1500 Scotten Street, but a police presence will be at the school. Western says it has informed parents and that law enforcement including the FBI, have been informed. 
The school's letter said in part,
"In response, law enforcement was immediately contacted to investigate the threat.  All evidence has been forwarded to the FBI Task Force and students are currently being interviewed.

"Threats against schools are treated very seriously, and if there are any students who are determined to have made such threats, they will face consequences through the DPSCD's Code of Conduct, as well as potential legal consequences.
"Please know that the safety of our students and staff is one of our primary concerns and any threats of violence, even if deemed not credible, are taken very seriously. As a precautionary measure and to reassure parents, students and staff, there will be heightened police presence at Western International Academy until the source of the threat is determined.
We are grateful for the cooperation and assistance of the FBI, the Detroit Police Department, our staff and our students.
"If you have any questions or concerns, please contact the DPSCD District Police Department at (313) 873-2100."