Detroit Zoo announces birth of adorable new giraffe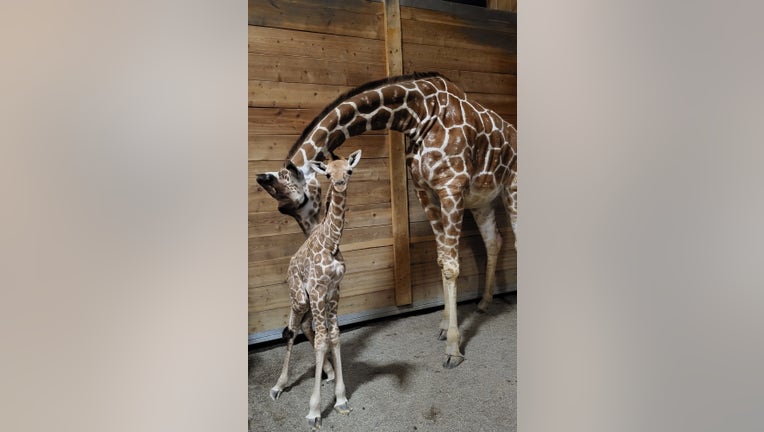 article
ROYAL OAK, Mich. (FOX 2) - The Detroit Zoo has announced a new giraffe calf has been born to mom, Zara, marking the first time the 5-year-old has birthed a calf.
Calling the birth a 'labor of love', the Detroit Zoo said 5-year-old Zara delivered the male calf on May 31, but it wasn't an easy delivery. The newborn was underweight and had difficulty nursing.
Zara was dedicated and protective, the zoo said, but nursing her newborn seemed to give her discomfort and he didn't receive critical nutrients during his first 12 hours of life.
The veterinary teams stepped in to give the baby 24/7 care and to support Zara. After two weeks, the calf is nursing several times a day and gaining weight at a healthy rate.
The yet-to-be named calf is not yet on display yet at the zoo. Zara and the baby are both being taken care of behind the scenes at the zoo but the Detroit Zoo said they'll announce when he will be visible in the future.
The calf was born the same day that the zoo announced the birth of a chimpanzee.