Earn $1,000 by binge watching all 20 Marvel movies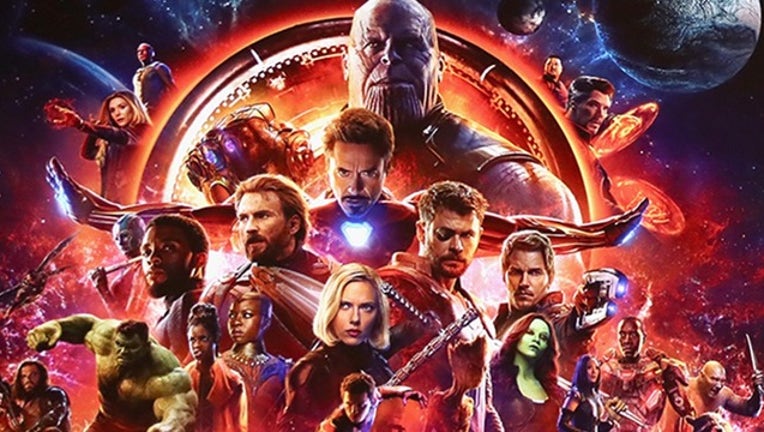 article
FOX 35 ORLANDO - Do you love Marvel movies? Do you need some extra cash in your wallet? 
CableTV.com will pay you $1,000 in cash to binge watch all 20 previously released Marvel Cinematic Universe (MCU) movies back-to-back as Avengers: Endgame nears its 2019 premiere. The prize will also include tons of MCU prizes, such as every Marvel MCU Blu-Ray film and a Marvel Marathon Survival Kit.
The website says that they want to hire an active, outgoing social media personality who is also a Marvel fanatic. They expect the candidate to live-tweet their MCU marathon experience while tagging CableTV.com. Once your marathon is complete, you will have to share your takeaways from the movies to help the website rank them.
Candidates must be at least 18-years-old and a U.S. citizen. 
To apply for this "job," fill out CableTV.com's application with about 200 words making your case. They want fun and articulate voices. You must include your level of Marvel expertise and the social media platforms you are active on. 
The Marvel movies that must be watched are listed below. 
MCU Phase 1
Iron Man (2008)
The Incredible Hulk (2008)
Iron Man 2 (2010)
Thor (2011)
Captain America: The First Avenger (2011)
The Avengers (2012)
MCU Phase 2
Iron Man 3 (2013)
Thor: The Dark World (2013)
Captain America: The Winter Soldier (2014)
Guardians of the Galaxy (2014)
Avengers: Age of Ultron (2015)
Ant-Man (2015)
MCU Phase 3
Captain America: Civil War (2016)
Doctor Strange (2016)
Guardians of the Galaxy Vol. 2 (2017)
Spider-Man: Homecoming (2017)
Thor: Ragnarok (2017)
Black Panther (2018)
Avengers: Infinity War (2018)
Ant-Man and the Wasp (2018)
For more information about this content, visit the CableTV.com website. 
This story was written out of Orlando, Florida.