Ford resumes F-150 , Super Duty production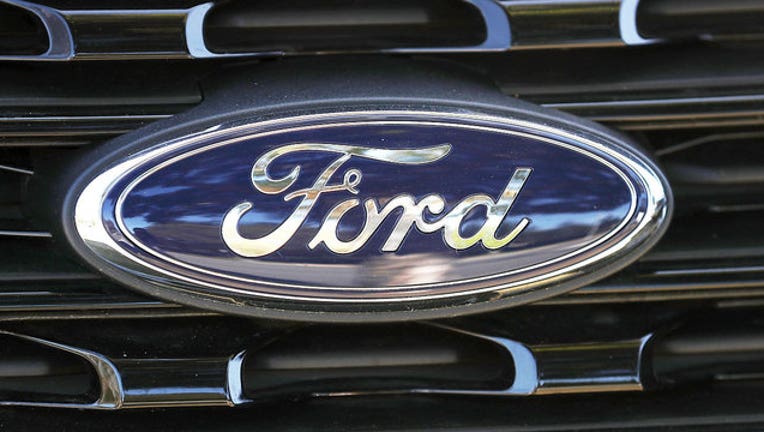 DEARBORN, Mich. (WJBK) - Ford Motor Co. plans to restart production of the F-150, Super Duty at plants starting Friday.
The Dearborn Truck Plant will resume production first, on Friday while production resumes Monday at both the Super Duty Kentucky Truck Plant and the F-150 Kansas City Assembly Plant. 
Production was halted due to a shortage of parts caused by a May 2 fire at Meridian Magnesium Products in Eaton Rapids. Meridian makes the die-cast components in the trucks.
According to Ford Motor Company, it "marshaled a global team of experts, that included partners and suppliers, following a May 2 fire ...  to quickly refurbish and relocate tooling needed to produce parts for the Ford F-150, Super Duty and five other vehicles - Ford Expedition, Explorer, Flex and Lincoln Navigator and MKT."
Ford teams, together with suppliers including Walbridge and other contractors, worked nearly around the clock to get America's best-selling vehicle franchise back on line as quickly as possible, according to a release.
"While the situation remains extremely dynamic, our teams are focused on returning our plants to full production as fast as possible," said Joe Hinrichs, Ford president, Global Operations. "The ramp-up time to full production is improving every day."
Ford says the teams removed 19 dies from Meridian's badly damaged facility, and in one case, moved an 87,000-pound die from Eaton Rapids, Mich., to Nottingham, U.K., via an Antonov cargo plane - one of the largest in the world - in 30 hours door-to-door. A die is a tool used to cut or shape material using a press.
"Faced with unexpected adversity, the Ford team, including our global supply partners, showed unbelievable resiliency, turning a devastating event into a shining example of teamwork," said Hau Thai-Tang, Ford's executive vice president of Product Development and Purchasing. "Thanks to their heroic efforts, we are resuming production of some of our most important vehicles ahead of our original targets."
According to a release, work started immediately in the aftermath of the May 2 fire. Teams removed and remediated safety concerns - including dangling siding - and restored electricity, gaining approval to access the site while debris still smoldered inside.
This allowed Ford and Meridian to safely retrieve and relocate tools to more quickly resume part production and work to minimize the financial impact of the stalled plants.
Ford recovered, repaired and validated most dies that were at the Eaton Rapids facility, and Meridian is now producing parts for the F-150 at two locations - Eaton Rapids and Nottingham, U.K. Production of bolsters for Super Duty is also restarting at the Eaton Rapids plant.
Ford says under normal circumstances, moving tooling the size of a bolster die would take approximately 10 days just to get the proper import and export approvals. However, Ford and its suppliers managed to cut the total time for the entire move to 30 hours, including trans-Atlantic flight time.
When the team removed the die from the Eaton Rapids factory, it was shipped to Rickenbacker International Airport in Columbus, Ohio. Rickenbacker had both the capacity to handle such a large piece of equipment and allowed an Antonov An-124 Russian plane, one of the largest planes in the world - typically used to transport trains, dump trucks and even a 25-foot sea yacht - to take off as soon as the equipment was loaded.
A team in Nottingham was waiting to receive the die and take it to Meridian's nearby factory. In between, the Ford team received a U.K. import license for the die - a mere two hours before the plane touched down.
Parts produced at Nottingham are being shipped via daily flights on a Boeing 747 jet until production in Eaton Rapids returns to pre-fire levels.
Inventories of Ford's best-selling F-Series pickups and other vehicles remain strong and customers won't have a problem finding the model they want.

For more information click here.