Gang violence turf war rises in Ypsilanti, Washtenaw County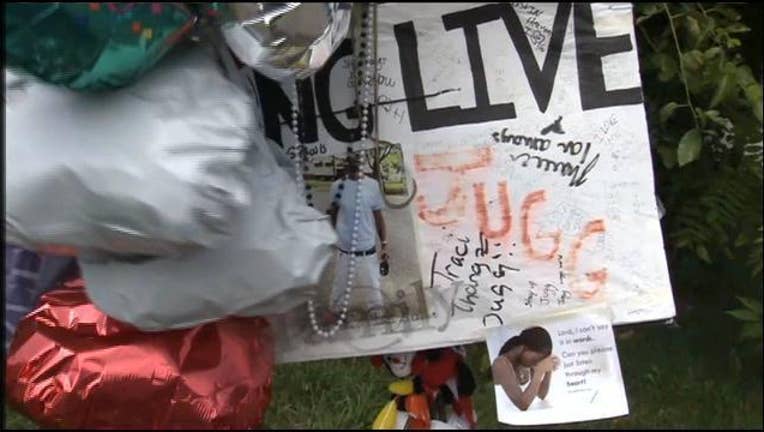 article
YPSILANTI - Gang violence is escalating in Ypsilanti where a rash of retaliation shootings between two rival gangs have residents on alert.
Now the Washtenaw County Sheriff is cracking down with a new plan to end the turf war.
"This revenge killing, this tit-for-tat stuff has got to stop," said a concerned Ypsilanti man.
Refused to be identified, the resident fears that he too may become a victim of the gun violence that has overtaken his neighborhood and spiked in Ypsilanti and throughout Washtenaw County.
A memorial stands at the corner of Brooks and Watling, where 20 year-old Keandre Duff was gunned down. Police say he was a victim of continued retaliation between two rival gangs.
Keandre Duff spent nearly a year in jail for a shooting death back in 2014 because of a fight between two gangs, according to police. 
Those charges were dropped due to not enough evidence so he got out. And just last month, he was shot in head and killed.
"There is another side to this," said Jeanette Hadden, speaking at a press conference. "That there is not always going to be death and prison and jail. Let it be known,  if you do not turn around, there are repercussions."
Hadden is a concerned mother of five who lives in that same neighborhood and has had enough.
The press conference assembled clergy politicians, law enforcement from Eastern Michigan University, Washtenaw County, Ypsilanti and Michigan State Police and laid out an aggressive plan to crack down on the spike in crime.
Using additional resources and intel, they've started cross jurisdictional patrols to target specific areas known for gang activity. State and federal agencies will help with the arrests and volunteers will be going door to door with a public education campaign to help interrupt the violence. 
Washtenaw County Sheriff Jerry Clayton had a warning to criminals who wish to continue the violence.
"If you choose to break in homes, choose to sell dope and if you choose to take part in gang activity we will identify you find you and arrest you and put you in jail," he said.
"At any cost our streets will be safe," said Ronnie Peterson, Washtenaw County commissioner. "Our neighborhoods will be peaceful."
Since Duff was been killed there has been seven shootings police believe because of the gangs fighting. The sheriff says they are now on notice so the gun violence will stop.
"I hope the police officers and the community can get together to make this stuff end," said the concerned Ypsilanti man. "Get our community back."