Grand Rapids news stagehand celebrates National Nude Day on-air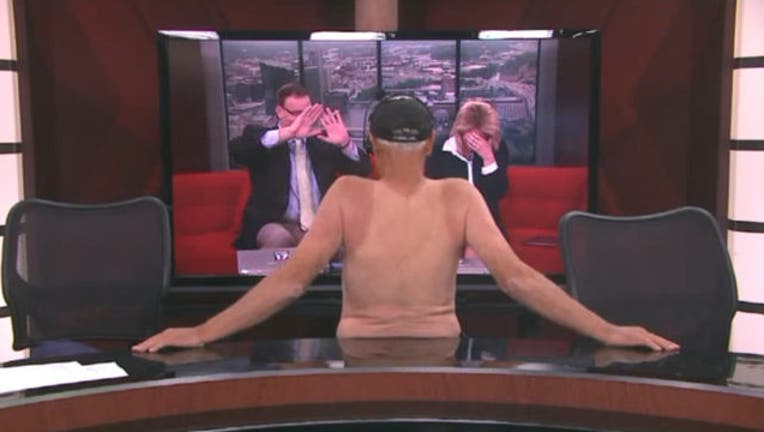 article
Apparently, July 14 is National Nude Day. 
The online National Day Calendar says it's a great way to keep cool in the middle of summer.
While we here at FOX 2 missed the memo, the FOX station across the state in Grand Rapids celebrated with the bare facts. 
Floor Director Mike Davis went au naturel for a segment in the morning show, and the anchors just couldn't keep a straight face. 
"It's hard to keep the mic on!" Davis joked. "I have to pinch it to my skin."
Check out the video in the player above.