'Homeless Court' helps low income residents handle court issues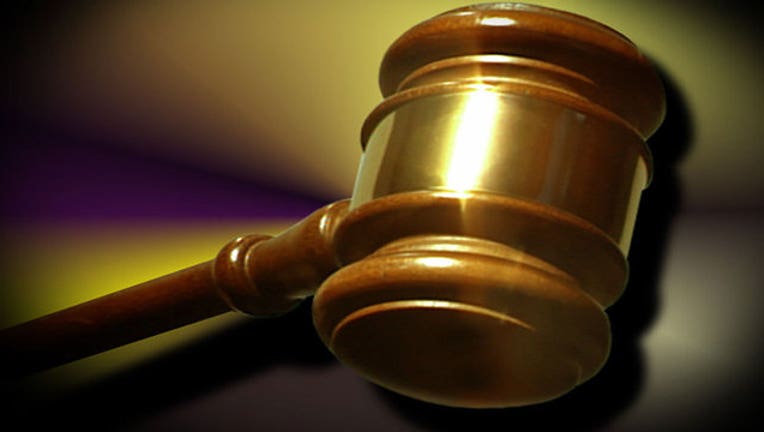 article
DETROIT (AP) - For average motorists, a traffic ticket means a lighter wallet and maybe an hour or two in court. But for the very poor, the same ticket can be a financial disaster that leads to additional fines and a suspended license when they can't pay up.
A newly restarted program in Detroit's 36th District Court aims to help such defendants clear up tickets and other minor infractions by bringing the legal system to them.
Once a month in Detroit, a judge heads over to Capuchin Soup Kitchen on the city's east side to preside over Street Outreach Court Detroit, one of the specialty courts in the 36th District Court system.
Besides resolving cases, officials with the "Homeless Court" work with defendants to help them find stable housing, gain steady employment and develop life skills, The Detroit News reported.
"It's a wonderful program," said Judge Adrienne Hinnant-Johnson, who presided last week during a court session at the Capuchin Soup Kitchen facility on Meldrum. "It helps to tear down barriers of getting to court. It's more than helping (resolve) a traffic ticket or other ordinance infractions. It helps (individuals) get a life plan."
Once the individuals complete the program, tickets or charges may be waived. Courts across Michigan offer specialty programs for other nonviolent offenders, including military veterans, drug users and those with mental illnesses.
Michigan court officials say the specialized courts save money and help clear dockets of minor offenses that can be handled through diversionary programs.
The homeless court program started in 2012 but was suspended in fall 2015 because the off-site hearings weren't authorized by the State Court Administrative Office. After agreements were finalized with the various governmental, nonprofit and legal agencies involved in the program, it was restarted in November.
The program handles 15-20 cases per month, said one of its organizers with the Street Democracy agency, a nonprofit that provides legal help to the homeless.
"We've been remarkably successful in achieving lasting results, reducing costs to taxpayers and helping people begin, and remain, on a path forward," said Cylenthia LaToye Miller, the first judge to preside over the Detroit homeless court program.
The chief judge of 36th District Court, Nancy Blount, said she is happy the program is resuming and looks forward to its ongoing success.
"It is important that the court demonstrates through these types of initiatives that not only is assistance available for our community's homeless, but also that humanity and compassion exists within the justice system."
Adrian Green Sr., director of probation for 36th District Court, said the program tries "to remove the barriers for employment" for participants, many of whom are homeless.
Brother Ed Conlin of Capuchin Soup Kitchen said the program has been helpful for so many of his organization's clients.
"We have so many of our population coming into our kitchens who have been driving without insurance," said Conlin. "They drive to work ... they get ticketed. They have (gotten) multiple tickets and so they lose their licenses because of the inability to pay all their fines. Then they are taken out of the work society and ... they are around the (societal) drain that sucks people into the system that's broken and that works against them."
Community activist Clark Washington, an organizer with the Detroit Action Commonwealth, recalls helping start the homeless court in Detroit more than five years ago.
"We hit the bricks and went out to the judges to ask them to help us out to get this started," said Washington. "We didn't even know a court like this existed. The first one started over 25 years ago out in San Diego."
"We had a guy come through in his 60s, he hadn't had a Michigan license in over 30 years," Washington said. "He had 30 years' worth of tickets. It took the judge 20 minutes to go through all of his tickets and dismiss all of them."
Anthony McKinney, a chef at a local hospital, was able to take advantage of the program to deal with traffic fines so that he could get behind the wheel again to drive himself back and forth to his job.
"The program makes me feel good," McKinney said after getting the tickets and fine dismissed. "I can't go wrong."
McKinney, who was in danger of being homeless, is performing 15 hours of community service for Salvation Army as part of his program.
Willie Byrd, who was homeless as a result of the foreclosure of his home in Detroit, got some traffic tickets and fines dismissed once his pro-bono attorney from Street Democracy pleaded his case to Hinnant-Johnson.
"I appreciate them helping me," said Byrd, a member of a local singing gospel group. "For 18 years, I've been struggling."
Jayesh Patel, president and managing attorney for Street Democracy Detroit, said his organization has represented 243 people in the homeless court since 2012.
Patel said offering defendants ways to resolve the "root cause" of their homelessness and other socioeconomic problems is helpful.
"There are better ways to achieving public safety than punishment," he said.
City of Detroit attorney Jacob Schwarzberg, who prosecutes cases before the court, said the program offers an "altruistic benefit to the citizens of Detroit."
"Once the people in the program get their tickets resolved, they are eligible to get a driver's license and they are able to drive to work." he said. "It's basically allowing the citizens to become whole and part of the community and bring themselves up in terms of economic status."
___
Information from: The Detroit News, http://detnews.com/
An AP Member Exchange shared by The Detroit News.