K-9 vests donated in Officer Collin Rose's memory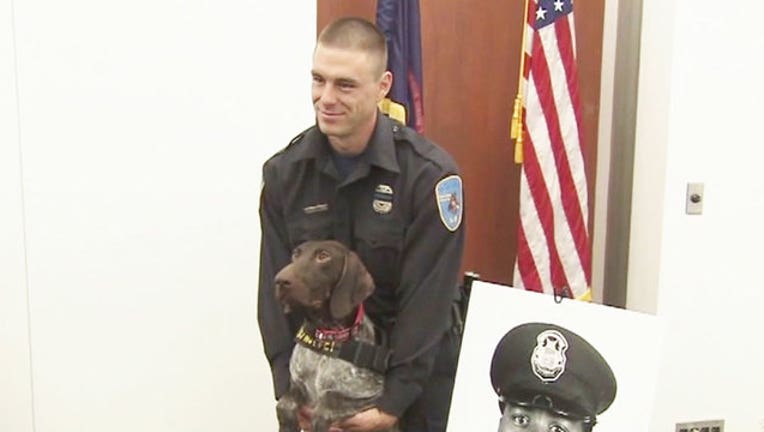 A Kalamazoo County police dog is getting a protective vest in memory of a fallen officer.
The Officer Collin Rose Memorial Foundation and Vested Interest Inc., a Massachusetts nonprofit, are sponsoring the vest for Roseco. The German Shepard's vest will include a note remembering Wayne State University Sgt. Collin Rose. The Kalamazoo native was killed in 2016 in Detroit.
Wayne State police officer Collin Rose dies from gunshot wound
Foundation President Chris Powell says it's a way to keep Rose's memory alive. The group sponsors protective equipment for police dogs, has created a scholarship in Rose's name and supports people who've lost companions in the line of duty.
The organization will next help Wayne State Officer Greg Roberts and his German Shepherd.
Roseco works for the Kalamazoo County sheriff's office.