Mackinac Policy Conference Agenda: May 30, 2018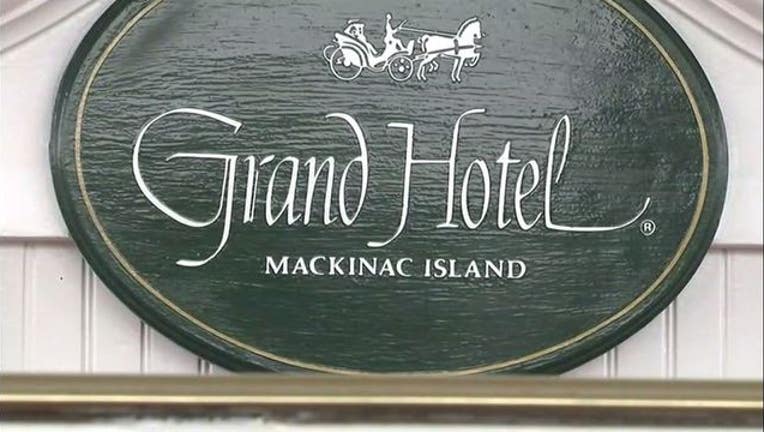 article
Michigan's annual political event takes place on Mackinac Island. The Mackinac Policy conference starts Tuesday with welcome celebrations but the sessions don't start in earnest until Wednesday.
Here's the lineup for Wednesday, May 30th:
9:00 a.m. Training for the Future: Aligning Michigan's Industry and Workforce Needs
Summary: Automation and technology are changing the work of the future with the promise of higher productivity, increased efficiencies, safety and convenience. However, these new technologies raise tough questions about the broader impact on jobs, skills and the nature of work itself. This session will discuss how to match training with workforce needs, the skills necessary to be successful in the mobility industry, and how industry can work collaboratively with training entities to establish viable career paths for low- and middle-income workers.
Panelists: Carla Bailo, President and CEO, Center for Automotive Research Mark Muro, Senior Fellow and Policy Director, Metropolitan Policy Program, Brookings Institution Dan Varner, President and CEO, Goodwill Industries of Greater Detroit
Moderator: Dave Egner, President and CEO, Ralph C. Wilson Jr. Foundation
10:30 a.m. Not Open for Business: Why Disinvestment in Michigan Cities Is Hampering Economic Opportunity
Summary: As Michigan looks to create greater economic opportunities and attract top talent from around the world, investing in cities must remain a top priority. However, the state continually ranks dead last in the country for funding infrastructure and services that improve citizens' overall quality of life. This session will explore Michigan's broken municipal financing system, discuss the value of vibrant communities to the state's economy, and lay the groundwork for a statewide education campaign calling for a funding model that encourages renewed investment in communities.
Introduction: Ridgway White, President, Charles Stewart Mott Foundation
Speaker: Dan Kildee, U.S. Representative (D-MI 5)
Panelists: Chris Coleman, Former Mayor, City of St. Paul Gordon Krater, Partner, Former Managing Partner, Plante Moran Anthony Minghine, Chief Operating Officer and Deputy Executive Director, Michigan Municipal League
Moderator: Doug Rothwell, President and CEO, Business Leaders for Michigan
10:30 a.m. Preparing Michigan Students for the Future of Work
Summary: The workplace of today is changing at a dizzying pace, with more shifts escalating into the future — from where and how work gets done, to emerging technologies. Staying employed will require the ability to adapt, re-skill and reinvent. This session will examine how K-12 education in Michigan can be redesigned to prepare students for the future of work, and what is needed to keep Detroit and Michigan at the forefront of talent development.
Speaker: Heather McGowan, Author; Consultant and Co-founder, Work to Learn
Panelists: Terry Rhadigan, Executive Director, Communications Operations and Corporate Giving, General Motors Co. Nikolai Vitti, Superintendent, Detroit Public Schools Community District
Moderator: Tonya Allen, President and CEO, The Skillman Foundation
11:45 a.m. Conference Open
Speakers: Sandy Baruah, President and CEO, Detroit Regional Chamber, Rick Snyder, Governor, State of Michigan, Ray Telang, U.S. Automotive Leader, Detroit Managing Partner, PwC; Chair, 2018 Mackinac Policy Conference
12:30 p.m. Keynote Address: Don Butler
Speaker: Don Butler, Executive Director, Connected Vehicle Platform and Product – Ford Mobility
Interviewer: KC Crain Jr., President and Chief Operating Officer, Crain Communications Inc.
1:05 p.m. The Mobility State: Perspectives on Policy and Regulation
Summary: In an age of rapid urbanization, sustaining Michigan's economic prosperity is incumbent on the ability to efficiently move people and goods — whether it is by an autonomous car, ride-hailing, or other means. As the state positions itself to lead the mobility race, government, industry and policy experts will explore what it will take to establish a best-in-class regulatory environment, the barriers that have yet to be addressed, and the ensuing challenges for insurance, infrastructure and other key industries.
Panelists: Pavan Agarwal, Member, Management Committee, Foley & Lardner LLP, Carla Bailo, President and CEO, Center for Automotive Research, Gary Peters, U.S. Senator (D-MI), David Sampson, President and CEO, Property Casualty Insurers Association of America
Moderator: John McElroy, Host, "Autoline"
1:50 p.m. Opioids in the Workplace: Impacting Michigan
Summary: The misuse of prescription opioids and other synthetic drugs has surged in the last decade. As a result, employers are increasingly concerned about the rampant availability of these drugs and the impact on employee productivity, talent availability, absenteeism and overall health care cost. This panel will explore the opioid crisis in Michigan and the steps businesses can take to mitigate the effect on employees through policies and programs.
Panelists: Bud Denker, President, Penske Corp., Dan Loepp, President and CEO, Blue Cross Blue Shield of Michigan, Jenny Love, Health Management Director, Southeast Region, Gallagher Benefit Services, Barbara McQuade, Former U.S. Attorney, Eastern District of Michigan; Professor From Practice, University of Michigan Law School
Moderator: Carol Cain, Senior Producer and Host, CBS 62 "Michigan Matters"; Columnist, Detroit Free Press
3:00 p.m. Mackinac Moment: Warren Evans
Speaker: Warren Evans, Executive, Wayne County
3:10 p.m. Keynote Address: Paula Kerger
Speaker: Paula Kerger, President and CEO, PBS
Interviewer: Christy McDonald, Anchor, Detroit Public Television
3:40 p.m. A Discussion with Patti Solis Doyle, Harold Ford Jr. and J.C. Watts Jr.
Speakers: Patti Solis Doyle, Political Commentator, CNN; President, Solis Strategiesm Harold Ford Jr., Former U.S. Representative; Political Pundit, MSNBC and CNBC, J.C. Watts Jr., Former U.S. Representative; Founder and Chairman, J.C. Watts Companies
4:25 p.m. Mackinac Moment: John Rakolta Jr.
Speaker: John Rakolta Jr., Chairman and CEO, Walbridge