Madonna's brother Anthony Ciccone dead, family member says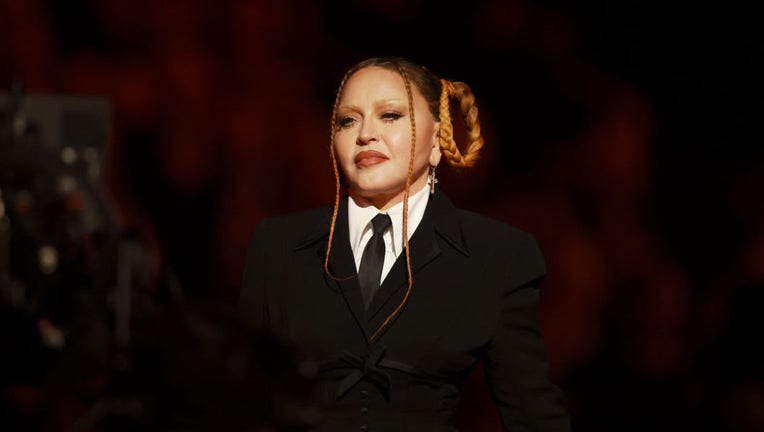 article
Madonna's older brother Anthony Ciccone has died, according to a family member.
Madonna's brother-in-law, Joe Henry, married to her sister Melanie, shared the news on his Instagram.
"My brother-in-law, Anthony Gerard Ciccone, exited this earthly plane last evening. I've known him since I was 15, in the spring of our lives in Michigan so many years now gone. As brother Dave Henry (who took this photograph) notes here, Anthony was a complex character; and god knows: we tangled in moments, as true brothers can," he wrote beneath a photo of a young Anthony.
A representative for Madonna did not immediately return Fox News Digital's request for comment, however, the 7-time Grammy Award winner did like Henry's post.
MADONNA SHARES 'SWELLING FROM SURGERY' HAS GONE DOWN AFTER HER APPEARANCE GARNERED CRITICISM AT GRAMMYS
"But I loved him, and understood him better than I was sometimes willing to let on," Henry continued. "But trouble fades; and family remains — with hands reached across the table. Farewell, then, brother Anthony. I want to think the god your blessed mother (and mine) believed in has her there, waiting to receive you. At least for today, no one shall dissuade me from this vision," he concluded.
Anthony led a complicated life, once describing himself as estranged from his relatives.
"I'm estranged from my family," he told EXTRA in video taken in 2012. At the time, Anthony said he was homeless and living underneath a Detroit bridge.
"I'm a vineyard worker…I'm at odds with my father right now," he explained at the time. "He won't let me work on the vineyard. So I'm here," he said, before adding if he were to return to his father's business, his dad would first have to decide "he's a human being and physically related to him."
In 2017, The Mirror claimed that Anthony had been reunited with his family, according to Madonna's other brother, Christopher.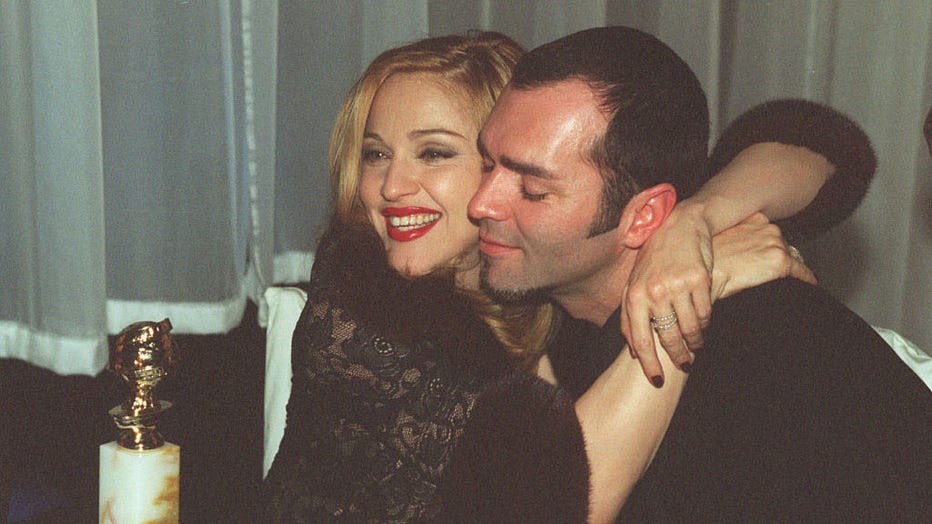 File image of Madonna, winner of Golden Globe for Best Actress in Motion Picture Musical or Comedy with her brother Christopher Ciccone at the Disney party following awards ceremony. (Photo by Gary Friedman/Los Angeles Times via Getty Images)
Christopher previously spoke of a rift with his sister in 2008, taking issue with her reported unwillingness to help their grandmother at the end of her life.
"It's difficult to trust people, you know, but someone like my grandmother, you know, you just do it," he told GMA. "I wanted her to look after her, to get her a driver and a car."
"It seems like the easiest thing to do," he noted. "Ultimately, so she, she gave her $500 a month and pays, and pays for her medical bills."
At the time, Christopher was releasing his own book "Life with My Sister Madonna."