Michigan businessman gifts a total of $4M for employees' holiday bonuses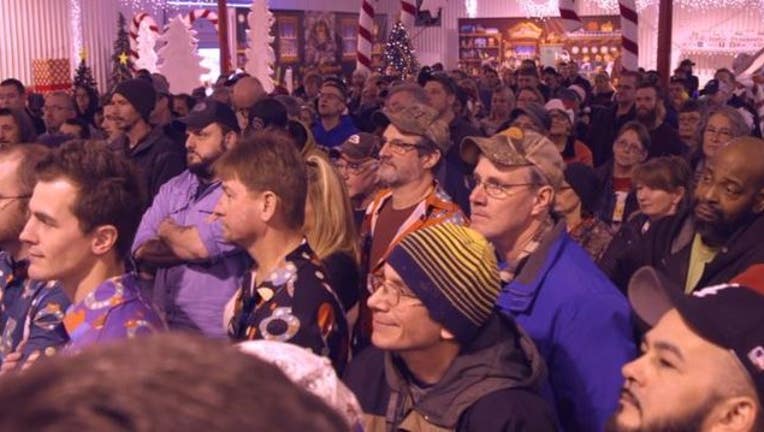 article
LUDINGTON, Mich. (KTVU) - A Michigan company delivered holiday cheer to its 200 employees with a generous bonus check. 
At the FloraCraft holiday luncheon last Friday employees were surprised as company owner and Chairman Lee Schoenherr announced plans to share a total of nearly $4 million with full-time members of his team. The money would be dispersed among employees based on tenure with the company.
Schoenherr took to the stage as he announced his plan, "What I'm going to do is I'm going to make available $4 million to be paid out in a couple ways, part cash, part year profit sharing, part in your 401K.... my overriding reason for doing this is to show you my appreciation for all the hard work and the things you do. It doesn't go unnoticed."
Schoenherr acknowledged his employees are the key to his success. "That's my sole purpose for doing what I'm going to do. And that's the only reason. There's no other reason behind it except to say you guys and girls have been great," he said.
The announcement left employees stunned and brought some to tears. 
Employee Laura VanHammen said, "When I heard the news today I was wowed. I couldn't even believe it. Lee is absolutely the most generous man in this community. He's so giving to all of his employees and staff."
According to FloraCraft the top gifts to employees with more than 40 years at the company exceeded $60,000. 
"My wife, Joan, and I are blessed in so many ways. We want to share these blessings with the men and women whose energy, passion and loyalty inspire us every day," said Schoenherr.
FloraCraft is a family owned company that makes foam product for the craft and floral industries. 
This story was reported from Oakland, California.