NBC picks up Brooklyn Nine Nine, one day after Fox canceled it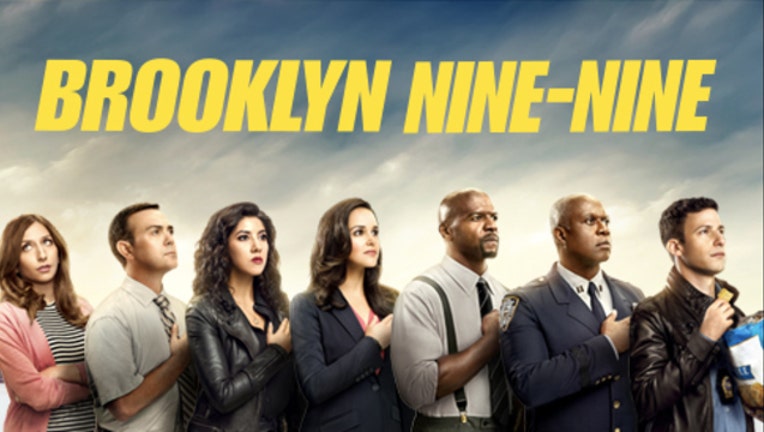 article
(WJBK) - NEW YORK (AP) - NBC is turbo-charging the trend of reviving canceled comedies with its pickup of "Brooklyn Nine-Nine."
The network quickly swooped in after Fox dumped it last week, adding it to NBC's midseason schedule. While the fan outcry was heartening, NBC Entertainment Chairman Robert Greenblatt said Sunday that because of business considerations, the pickup already was in the works. The show is made by an NBC Universal-owed studio.
Greenblatt said if he had known earlier in the series' development that Andy Samberg was going to star in "Brooklyn Nine-Nine," NBC's studio never would have sold it to Fox in the first place.
"It was a missed opportunity for us from the beginning," he said. "We jumped on it really quickly, and we're thrilled to have it."
He said he believes it's a better fit for NBC's brand of comedy than it ever was for Fox.
NBC succeeded this past season with a reboot of "Will & Grace," while ABC's revival of "Roseanne" has been an even more spectacular success. That's left network executives scouring old cast lists for shows that can be brought back.
___
SEASON KICKOFF
NBC says it will introduce five new dramas and two new comedies next season. It's the only one of the four biggest broadcast networks with more viewers than last season, although that would not have been the case without the Winter Olympics and Super Bowl.
Broadcast television's schedule week is a whirlwind of star-studded presentations and parties for advertisers, who will use what they see to decide where to buy billions of dollars' worth of commercial time.
It is, however, becoming less significant for consumers. Twenty-five years ago, the decisions announced influenced the evening habits of millions more people.
In those days, 71 percent of televisions in use during prime time were tuned to either ABC, CBS, NBC or Fox, the Nielsen company said. Today, it's roughly half that. During last season, 40 percent of the TVs were watching those channels, along with other broadcasters like the CW, Univision and Telemundo, Nielsen said.
___
SIMON AND THE ROCK
NBC was admittedly "treading water" in the winter between editions of "The Voice," during the last few years, Greenblatt said.
He's taken steps to rectify that and will start a winter edition of the summer hit "America's Got Talent," with judge Simon Cowell on board. The format will be a championship tournament of past favorite performers and winners from international editions of the show.
Dwayne Johnson also will be a part of "The Titan Games," a competition from the producers of "American Ninja Warrior." Ellen DeGeneres also will return with "Ellen's Game of Games."
The drama "Blacklist," said to be on the fence to return, is on the midseason schedule.
___
CHICAGO: WEDNESDAY
NBC is taking viewers to the Midwest on Wednesdays, where the dramas "Chicago Med," ''Chicago Fire" and "Chicago P.D." will fill out the network's prime-time schedule. All are products of television veteran Dick Wolf's production studio.
Wolf's long-running "Law & Order: SVU" will launch its 20th season on Thursday nights.
___
CHEERS
The midseason comedy "Abby," centered around a bar in San Diego, can boast of one thing unique. It's believed to be the first sitcom to be shot outdoors in front of a live audience.
___
NEW THIS FALL
NBC's schedule includes three series that will premiere in the fall.
The Monday night drama "Manifest" is a time-traveler series about passengers who get off a bumpy plane flight only to find it's five years later and all of their friends and relatives assumed they were dead.
"New Amsterdam," on Tuesday, is a medical series based in New York's Bellevue Hospital.
"I Feel Bad" - not a medical series - is a comedy about a working mom who is "perfectly OK with being imperfect," according to NBC's description. Amy Poehler is one of the behind-the-scenes figures on the Thursday night show.
___
BYE-BYE
Hope you didn't get too attached to series like "The Brave," ''Law & Order True Crime," ''Rise" or "Great News." All landed on the scrap heap. Greenblatt said decisions are due soon on the fate of "Timeless" and "Champions."