New mom's postpartum Facebook post inspiring others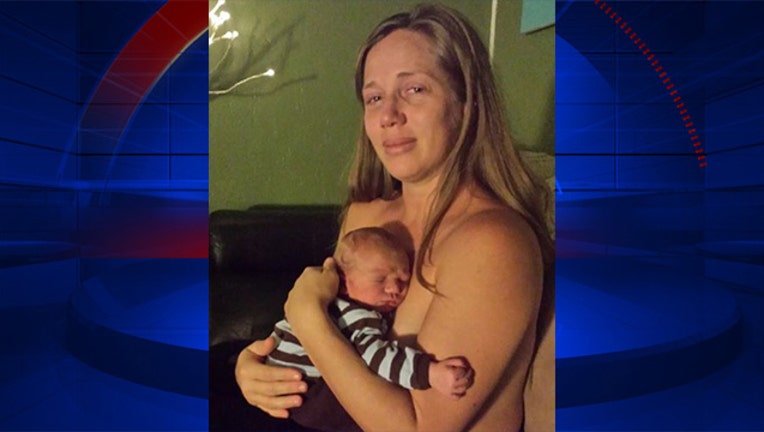 PHOENIX (STORYFUL) - A September 12 Facebook post from new mother Danielle Haines has gone viral. Taken three days after giving birth to her son, Phoenix, Arizona-native Haines was photographed by her friend after they talked about their postpartum experiences.
You can read her post below, or click here. We warn her post has some brief wording that may be offensive to some readers.

Haines wrote that at three days postpartum "I missed his daddy (he went back to work that day), I was mad at my mom, my heart hurt for my brother because my mom left us and now I had a little boy that looked like him, my nipples were cracked and bleeding, my milk was almost in, my baby was getting really hungry, I was feeling sad that people kill babies, like on purpose, I had not slept since I went into labor, I didn't know how to put my boobs away, my vagina was sore from sitting on it while nursing constantly, I was kinda loosing my mind."
"This is real PP mamas. Those of you who have done it before....will you share what your immediate PP felt like?" she asked. Dozens have commented their stories, but thousands more have shared the post. It's been shared more than 8,000 times now.
In a follow up post, Haines said she had been contacted by many people who "were touched by the message and that we need to feed mamas in their postpartum!"