New plans for abandoned hurricane-ravaged amusement park in New Orleans
NEW ORLEANS - You can still barely make out the words 'Six Flags' on the sign outside what used to be Six Flags New Orleans. But besides being used for a few movies like 'Jurassic World,' the gates have been shuttered since August 21, 2005 – eight days before Hurricane Katrina hit Louisiana. 
New drone video from inside the park shows the abandoned rides sitting untouched for years, along with graffiti covering the old buildings. 
The park sits in a low-lying area just a few miles from the largest lake in the state, so a lot of those floodwaters from Katrina pooled there when the deadly storm hit.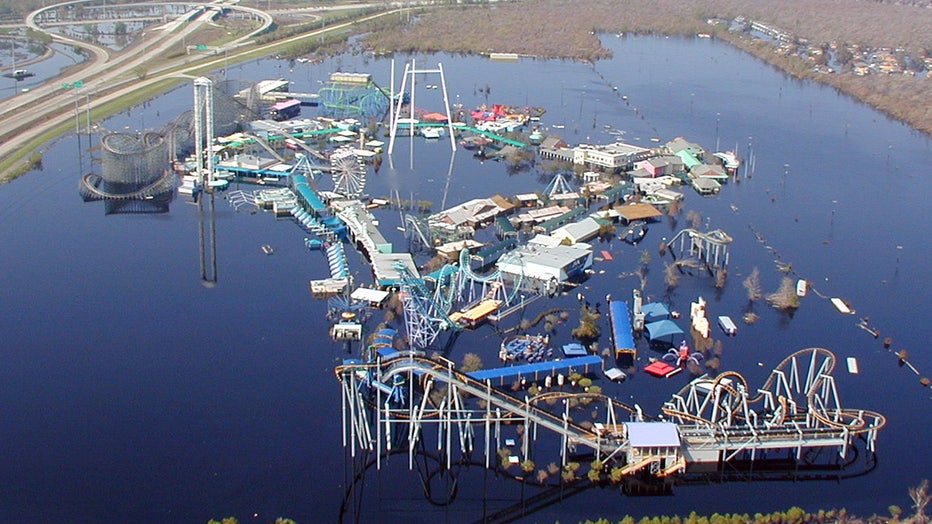 File: Six Flags New Orleans amusement park underwater in New Orleans, Louisiana, September 13, 2005. (Photo by James Efstathiou/Bloomberg via Getty Images)
The park was submerged in up to seven feet of water and it took over a month for it to drain. That led to a lot of corrosion on the rides, with Six Flags saying 80 percent of the park was beyond repair – just a few years after a $20-million upgrade.
RELATED: New report assesses property risk for millions due to destructive winds from hurricanes over next 30 years
File: A "No Trespassing" sign is posted at the entrance to the Six Flags amusement park in New Orleans, Louisiana, U.S., on Wednesday, Dec. 9, 2009. (Patrick Semansky/Bloomberg via Getty Images)
The city of New Orleans took over the site in 2009. Since then, there have been numerous bids to develop the land with ideas ranging from community parks to strip malls. 
But this week, the city has finally agreed on plans with a local developer, Bayou Phoenix.
Their vision includes a sports complex, a hotel with a water park, and a movie set.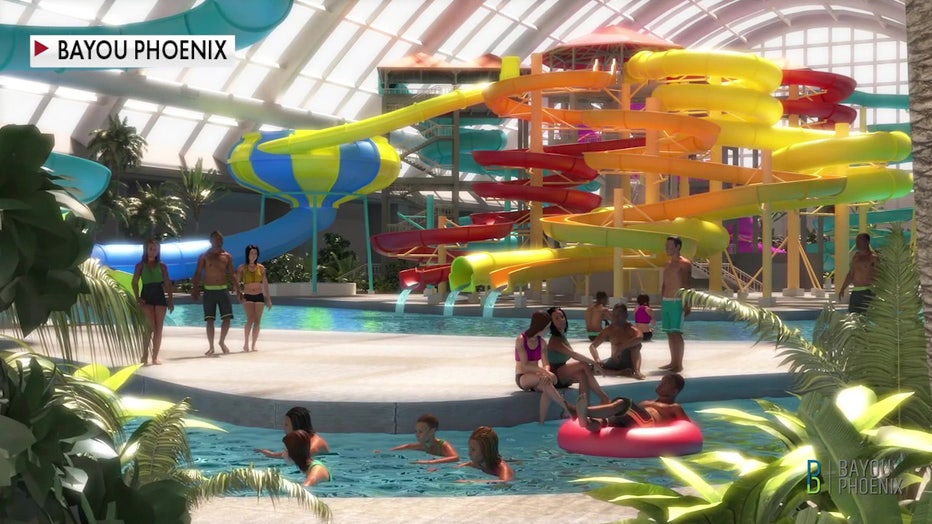 Bayou Phoenix has plans for a water park and resort on the site.
Troy Henry, one of the leaders on the project, lives in New Orleans East and knows how it feels to see the rest of the city rebuild while his neighborhood still struggles.   
"I live truly a stone's throw away from the site," he told FOX News . I'm one of those residents that feels left behind. A classic example: My property value today, 18 years after Hurricane Katrina, is still lower than it was before Katrina. The rest of the city does not have that same property phenomenon."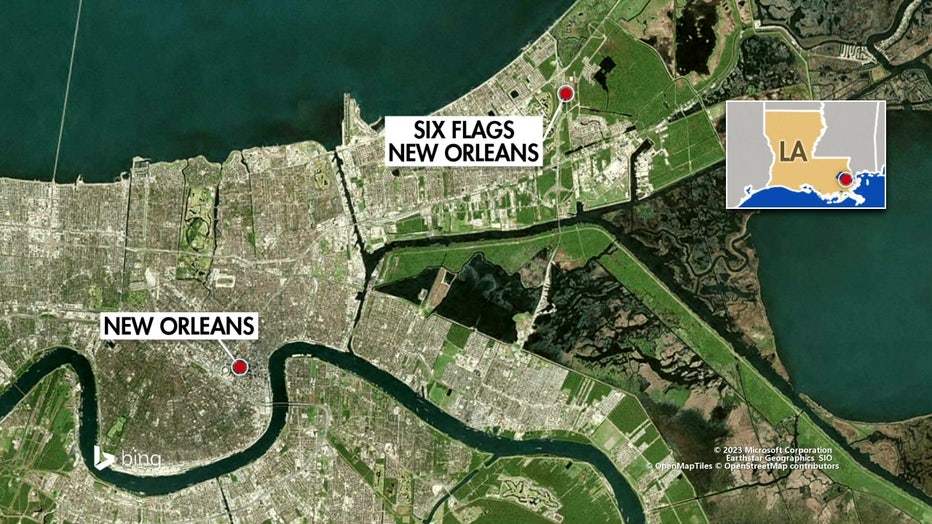 The former Six Flags site is about 14 miles outside the French Quarter, the part of town the tourists flock to. But Henry believes this project will help travelers start to see New Orleans as family-friendly destination, not just Bourbon Street and casinos. 
RELATED: Back-to-back hurricanes likely to come more often, simulation finds
Since Katrina, the levee system in New Orleans has seen major improvements.  It held up during Hurricane Ida, the city's last major storm, and officials believe the site is much more prepared for future hurricanes.