New York man with gun, pot was running from Detroit police when he crashed into church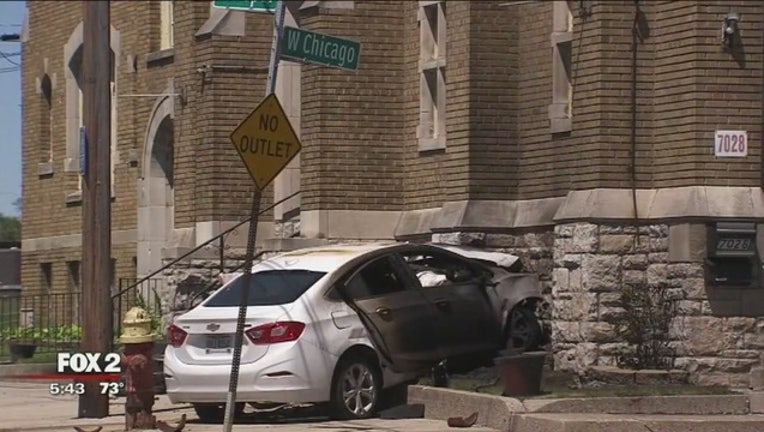 DETROIT (WJBK) - A man from New York was arrested Monday after he ran from police and crashed into a church, causing the car to burst into flame. Police said the man had a handgun and marijuana in the car.
Ahmed Nagi, 26, was charged Thursday with two counts of fleeing and eluding, two counts of driving with a suspended license causing injury, reckless driving causing injury, carrying a concealed weapon and possession of marijuana.
Police tried to pull over Nagi in his white Chevrolet Cruze Monday afternoon around 1 p.m. Police said he failed to stop for a crosswalk and then committed another traffic violation as police were following him. When they tried to pull him over, they said Nagi stopped for a second but then sped off.
That led to a high speed chase down W. Chicago but police say they called off the chase almost immediately, right after that, the car crashed into the side of the church and burst into flames.
Fortunately, a fire station is also on that block and the fire was put out quickly.
Nagi and three adult passengers were pulled from the car by police. They were all taken to a nearby hospital for treatment.
Once the fire was out, police said they found a handgun and marijuana inside the car. 
Nagi is still in the hospital where he will be arraigned at a later date.