North American International Auto Show Finalizes Contract with Cobo Center through 2026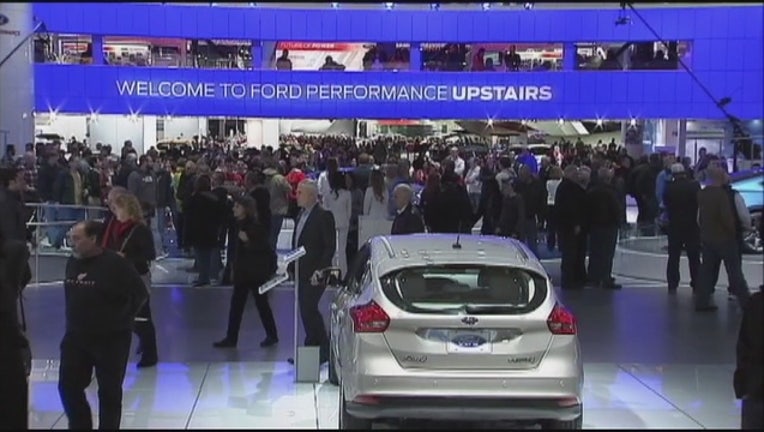 article
(WJBK) - The North American International Auto Show (NAIAS) announced Friday it has signed a seven-year contract with Cobo Center to continue as its venue through June 2026 and confirmed show dates for June 2020.
NAIAS's move to the summer months creates new opportunities for participating brands to deliver dynamic exhibits and experiential opportunities both inside and outside of Cobo Center and offers new avenues to showcase products and technologies. Cobo Center has played host to NAIAS for the past 53 years.
"Cobo Center is a world-class venue and the perfect home for NAIAS each year," said Rod Alberts, executive director, NAIAS. "Over the past 30 years we have hosted thousands of international journalists, industry executives and thought leaders, and consumers. We are delighted to continue our partnership and look forward to the transformation NAIAS will undergo in 2020."
The confirmed schedule for the 2020 show in June is as follows:
"We are thrilled to extend our multi-year agreement with NAIAS that extends this contract through 2026. The new trend of event festivalization is an exciting one, and this contract keeps Cobo Center on the industry's cutting edge through our continued partnership with NAIAS," said Claude Molinari, general manager of Cobo Center. "It's wonderful to work with such forward-thinking customers."
NAIAS is one of the world's most influential auto events, touching all facets of the industry and attracting the largest concentration of the world's top industry leaders - from automakers and suppliers, to tech startups and venture capitalists, to universities and policymakers. 
About the North American International:
Auto Show  is in its 31st year as an international event, the NAIAS is the most influential annual automotive event in the world. NAIAS is where future mobility innovations meet the pavement. With the largest concentration of the world's top automotive and technology executives, designers, engineers and thought leaders, NAIAS serves as the global stage for companies to debut brand-defining vehicles and industry-shaping announcements. NAIAS is unmatched in the industry in presenting six unique shows in one, including: The Gallery, an ultra-luxury automotive event, AutoMobili-D, an inside look at future mobility platforms, Press Preview, Industry Preview, Charity Preview and then concluding with a nine-day Public Show.