Northern Michigan town in mourning after recent teen suicides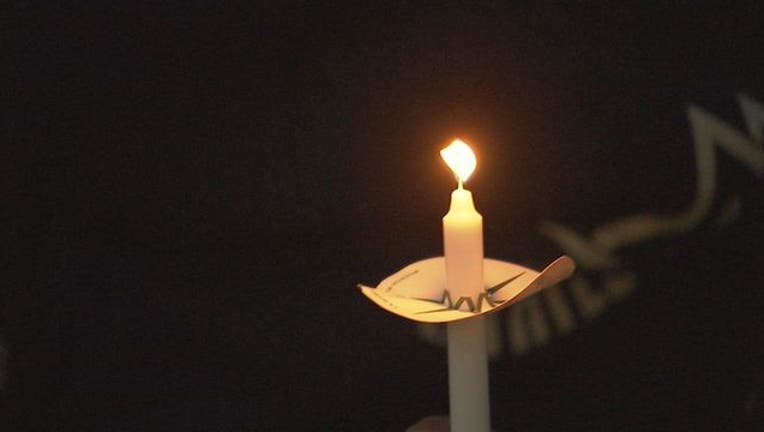 article
KINGSLEY, Mich. (FOX 2) - Teachers in a small northern Michigan school district are being trained to watch for signs that could alert them to troubled teens.
Three teenagers in the Kingsley area have killed themselves in less than eight months ago, according to a report from The Traverse City Record-Eagle. Kingsley is about 15 miles south of Traverse City. 
The report states the most recent death happened earlier this month on February 3, and was of a 14-year-old girl. Another 14-year-old died by suicide in September, just a day before starting high school. The third, a 16-year-old male, died in June of 2018. 
"The death of any student takes a big toll on the school, and the passing of any child greatly affects the whole community," Kingsley Superintendent Keith Smith said. "When we had the first one coming out of school, that certainly shocked us. Before we got back in school, we had the second one, and that really put us back on our heels. Then we had this one. Each one is unbelievable in and of itself."
Kingsley has held assemblies, brought in speakers and uses the PREPaRE curriculum to help educate the students and staff about the warning signs of suicide. Smith, however, said it clearly has not been enough. He added that a large number of students reached out for help after the latest suicide death. 
Other events are being planned as well to help bring some understanding and hope to the community. 
Kingsley teachers will reportedly undergo hours of training this week to help prevent suicides and spot signs in children and teens who might be in danger. Smith said they are also considering more intensive mental health curriculum for students. 
The public is also invited Thursday to watch "The Ripple Effect," the story of a 19-year-old man who survived a fall from the Golden Gate Bridge in San Francisco. Kevin Hines now is a motivational speaker and mental health advocate. The movie will be shown at 6:30 p.m. at Kingsley High School on Thursday, March 7. 
The Rock of Kingsley youth center is also hosting a community healing event from 5-8 p.m. on Saturday, March 16.
A parent information night about suicide is also planned for April 3. 
If you or a loved one is feeling distressed, call the National Suicide Prevention Lifeline. The crisis center provides free and confidential emotional support 24 hours a day, 7 days a week. Call the National Suicide Prevention Lifeline at 1-800-273-8255, or text 741-741.
----
FOX 2 reported on this story from Southfield, Mich. 
The Associated Press contributed to this report