Police make contact with missing mother with PTSD from St. Clair (UPDATED)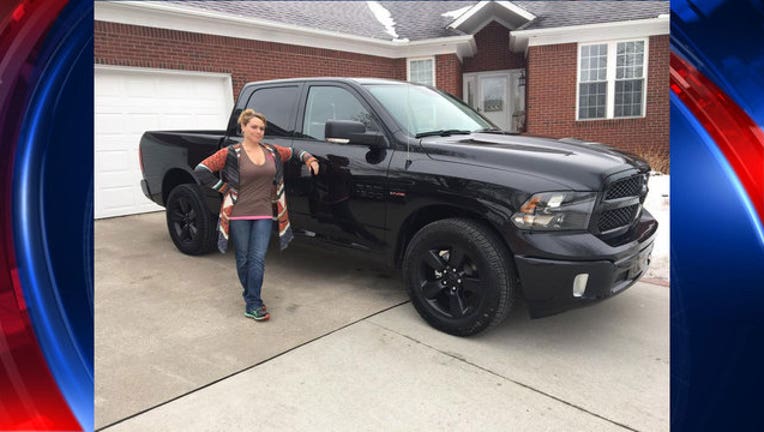 ST. CLAIR, Mich. (WJBK) - (UPDATE at 9 p.m.) Cayla Kaminski has been contacted and is safe, according to police. Police say, after following several leads, they were able to make contact with Cayla by phone. She advised that she is safe and well. 

--Original story is below--

Police in St. Clair are asking for help finding a woman who hasn't been seen Monday, July 9, 2018. 
Police say 29-year-old Cayla Kaminski left her house that day around 2 p.m. to go to a doctor's appointment, but never arrived at the doctor's office. Kaminski's husband Kyle, who filed the missing person's report, says Cayla has PTSD.
Kaminski's cell phone pinged later that day around 4 p.m. in the Davison area, but has since been turned off.  Her husband says they do not know anyone in the Davison area.
Cayla is 5 feet 1 inch tall and weighs about 120 lbs. She has brown eyes, brown hair and multiple tattoos, including a cross on her right wrist and flowers on her left forearm.  She was last seen driving a 2018 black Ram pickup with blacked out wheels.
St. Clair is located in St. Clair County, about 55 miles northeast of Detroit. 
Anyone with any information on the whereabouts of Cayla Kaminski is asked to contact the St. Clair County Sheriff's Office at (810) 985-8115.