'Ready, Set, Give' to feed 1,200 families in Oakland County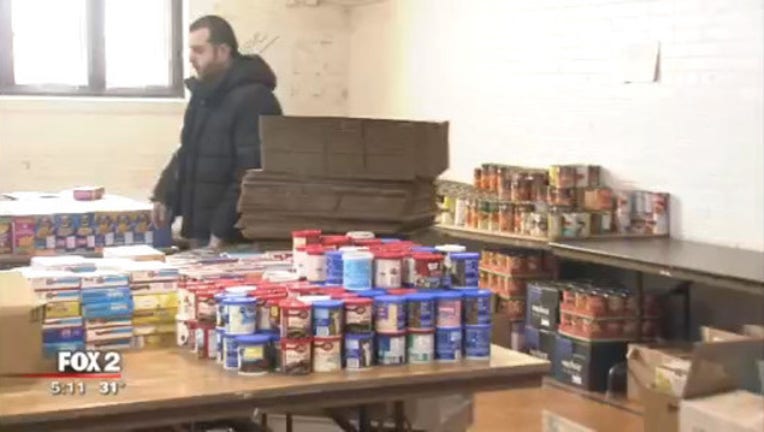 (WJBK) - A local community organization is collecting food and working to make sure no one goes without a warm meal this Thanksgiving. 
Volunteers at Lighthouse of Oakland County were on hand sorting, packing and passing out holiday dinner for their "Ready, Set, Give Campaign". 
"We're not solving hunger on Thanksgiving," said Susan Ebeling of Lighthouse of Oakland County. "What we're doing is supporting the most American of holidays. So a family that is food insecure can bring their family together and bring their friends together and have a meal where they don't have to worry about where the food is coming from. Where their children can eat until they're full. That's really what we're creating." 
Ebeling will oversee the major operation, which will feed 1,200 families in Oakland County this Thanksgiving.  
"It's a full kit so it includes everything they would need," said Ebeling. "From pumpkin pie to mashed potatoes and then they pick up a turkey from our turkey truck on the way out."
"It's meaningful to the volunteers who assist, the people who donate and of course the recipients of the Thanksgiving meals," said Rick David of Lighthouse of Oakland County. 
The families have already been selected and will start to pick up their Thanksgiving feasts in Pontiac and Clarkston on Monday and Tuesday of next week. 
The campaign is a rewarding opportunity for Aleksander Danielewski who is from Poland, but has celebrated Thanksgiving in the states since moving to Michigan four years ago. 
"I just felt really welcomed," Danielewski said. "Almost a part of the family even though I was a stranger in a way. So I really, really hope that we're able to help everyone and make sure they feel this great atmosphere with their families. I think it means a lot." 
Donations are still being accepted at All Saints Church, 171 W Pike Street, Pontiac, and the Lighthouse main location, 46156 Woodward Avenue, Pontiac.