Three injured in 100 MPH crash on Davison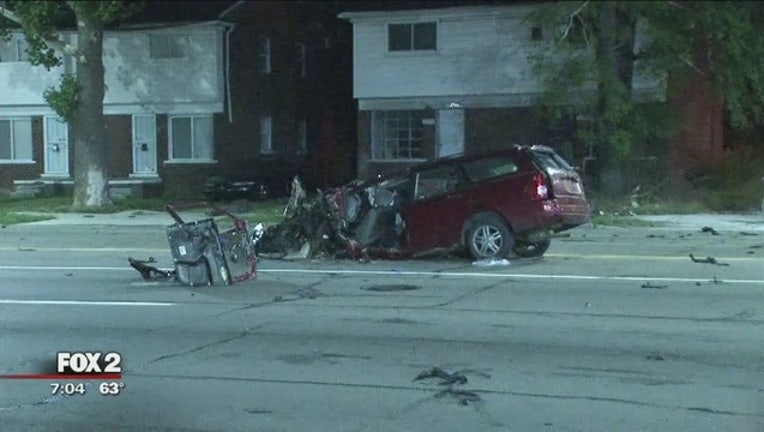 DETROIT (WJBK) - Detroit police spent Monday morning investigating a terrifying crash involving two cars where one car was speeding at more than 100 miles per hour.
Detroit police were called to the intersection of Davison and Dexter just after 2 a.m. due the huge crash.
According to witnesses, a Range Rover was speeding down Davison at more than 100 MPH when it crashed into a red Ford Focus that was trying to turn. 
The aftermath of the crash was unbelievable as the debris field covered about 300 feet. 
According to Detroit police, two women in the Range Rover were hospitalized with serious injuries while the driver of the Focus was hospitalized with Critical injuries.
Police are still trying to determine if drugs or alcohol was a factor in the crash.