Warren deli fire so intense, neighbor could feel heat from front porch
WARREN, Mich. (FOX 2) - A Warren restaurant caught fire early Wednesday morning, and the fire was so intense a neighbor said he could feel it on his front porch.
The Chicago Deli on 13 Mile Road in Warren caught fire Wednesday morning around 3:15. 
Matt Hoffman woke up to the surreal sight and said the fire was raging as it devoured the Chicago Deli that opened in Warren in 1986,
"Been coming here since I was a kid," Hoffman said. "That's a family deli. They're family to us. We've known them for 30 years."
According to fire crews on the scene, the fire was already shooting through the roof when they arrived and they had to attack the fire with a defensive attack.
"Dispatch was getting multiple calls. Flames were seen from Chicago Road and old 13 Mile Road. We went defensive on it because we didn't want our guys to get hurt inside," said Battalion Chief David Clancy.
The fire likely started in the kitchen, firefighters said, though it will take about a week to confirm that. 
The business is a total loss and the owner said he's just thankful that nobody was hurt, though he does feel for his employees who are losing their job around the holidays.
Chicago Deli has been in Warren for 36 years.
"It's a rough time of year with the holidays and the owner is pretty devastated. He's on the scene now. He's upset for his employees, this time of year without a job. It's going to be a while before they rebuild," Clancy said.
Longtime customers hope that's exactly what happens: rebuilding and returning to serve food and friendship.
"It's heart break. Just total heart break for Mike and Jackie," Hoffman said.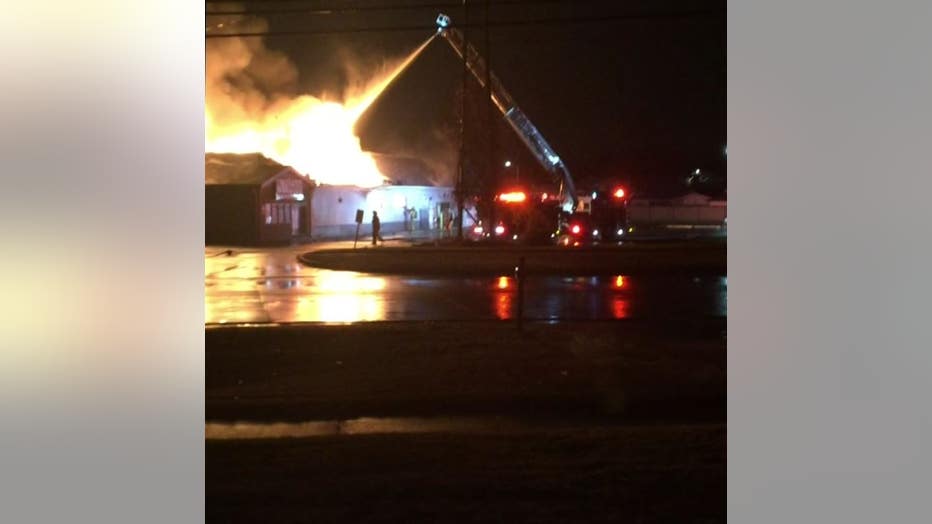 Firefighters battle a fire at Warren's Chicago Deli