Worker dies after fall at construction site of Detroit's Little Caesars Arena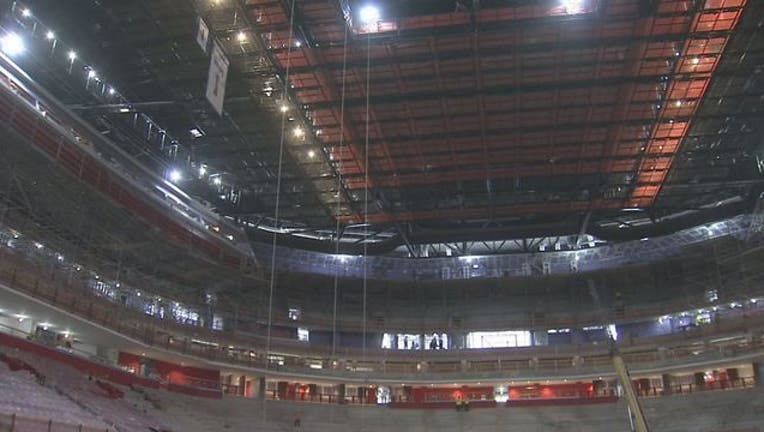 article
DETROIT (WJBK) - A worker died Wednesday morning at the site of Little Caesars Arena in Detroit after falling from a catwalk. According to police, the man may have intentionally taken his own life.
According to authorities, medical crews were called to Little Caesars Arena around 8 a.m. Wednesday to a report of an injured worker. Official say a man fell from a catwalk at the construction site from about 75 feet in the air.
The worker's death is being investigated as a possible suicide, but has not yet been ruled as an accidental death or as a suicide. Witnesses tell FOX 2 it appears the man jumped.
The worker has been identified as Michael Morrison. 
Detroit Fire Department Deputy Commissioner Dave Fornell said the department received the call just after 8 Wednesday morning. Crews started CPR and then rushed him to Detroit Receiving where he later died.
Fornell told FOX 2 the man went into cardiac arrest after the fall.
Fornell said the man is 37 years old and is believed to be an electrician.
----------
If you or a loved one is feeling distressed, call the National Suicide Prevention Lifeline. The crisis center provides free and confidential emotional support 24 hours a day, 7 days a week.
Call the National Suicide Prevention Lifeline at 1-800-273-8255.