Cloudy Tuesday with severe weather potential Wednesday; Here's two paths storms could take
(FOX 2) - Morning rain will fade while the clouds should hang tough today, leading to a cooler feel.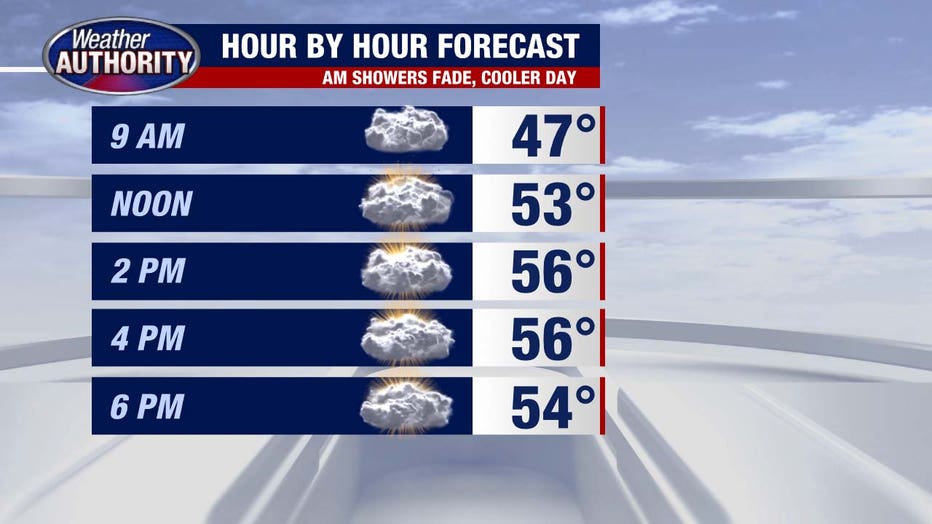 A shower or storm will be possible overnight, with a very limited severe threat. 
That threat has the potential to ramp up Wednesday afternoon. The Storm Prediction Center has all of Southeast Michigan under an Enhanced Risk which corresponds to a 3 on a 5 point scale. Scattered severe storms are possible Wednesday afternoon.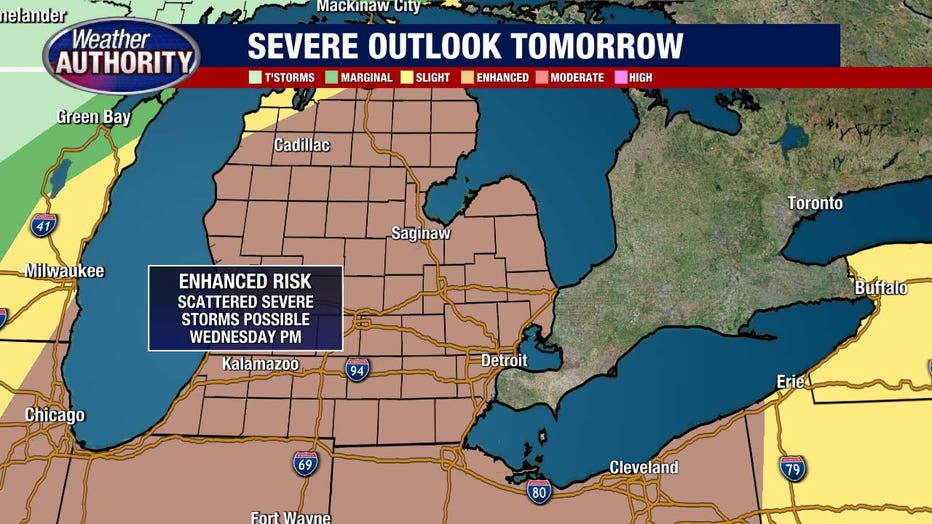 This is not a done deal, let me show you two scenarios that will hopefully illustrate where the uncertainty lies. Option 1 features showers and storms overnight that are few and far between, leading to a quiet Wednesday morning.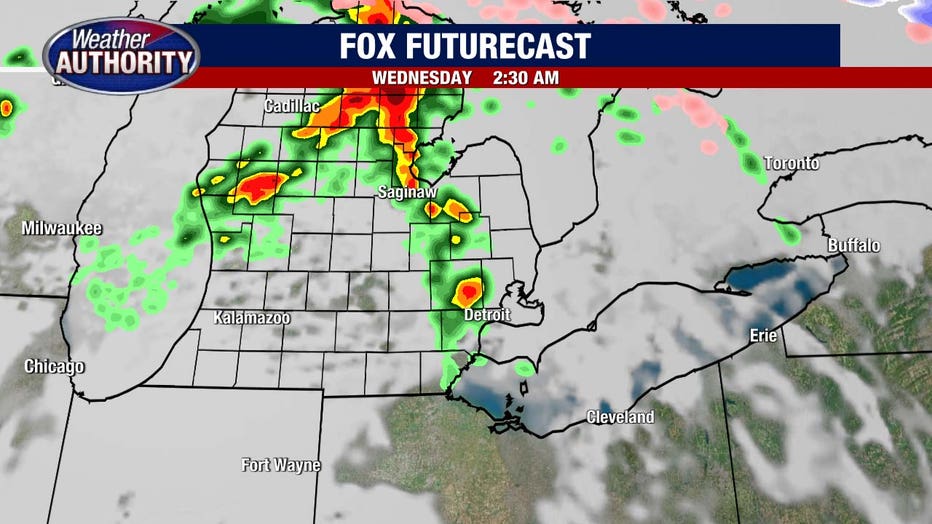 That would allow enough energy to remain in the atmosphere to combine with the wind shear (shifting of winds with height) to support a severe line of storms Wednesday afternoon.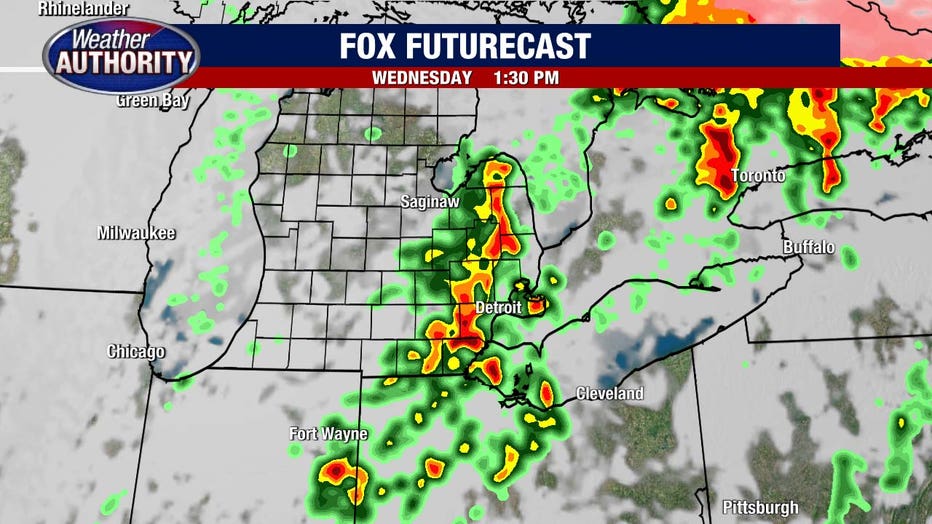 Option 2 is the one we're rooting for. The overnight action overachieves and lingers into Wednesday morning.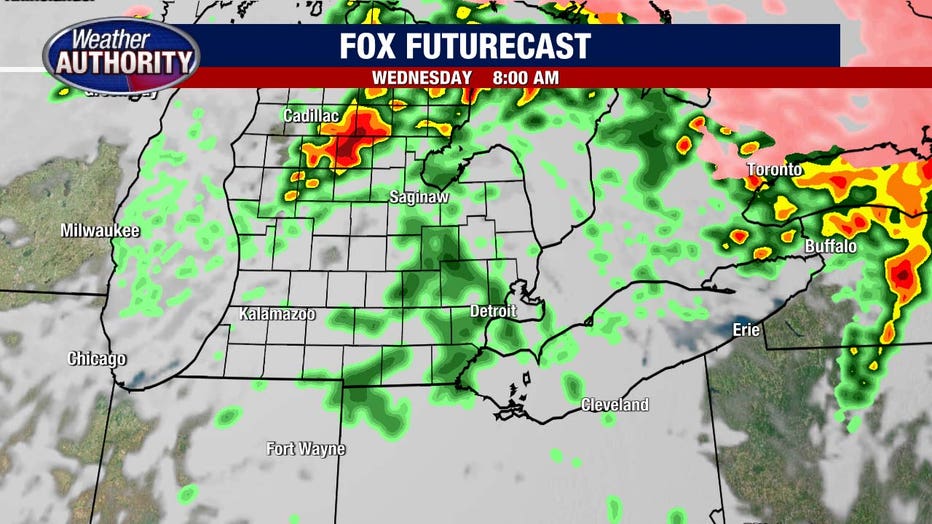 That would suck some of the juice from the atmosphere and lead to much less action and a much lower severe threat Wednesday afternoon.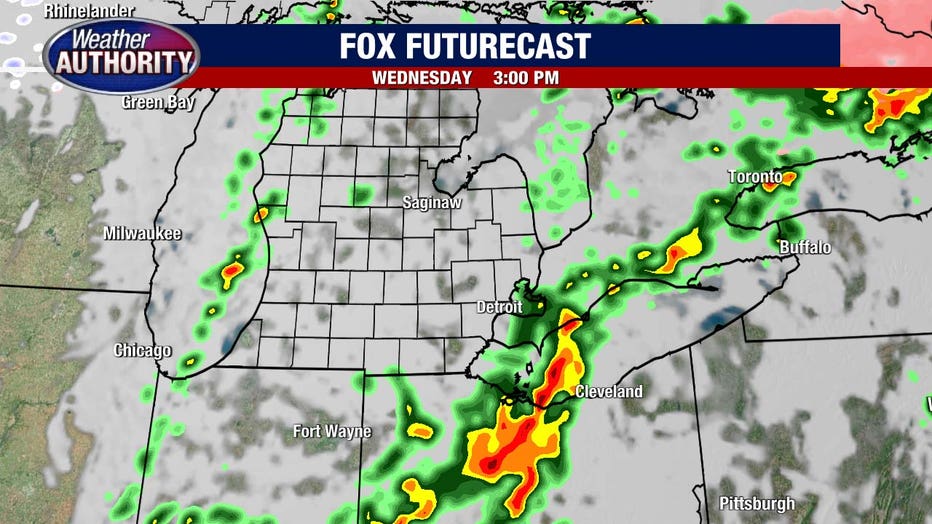 So Wednesday is a day to watch. Temps will soar, our warmest of the season is on the way. They'll fade late week and bounce back by Easter Sunday.