Re-freeze is on in Southeast Michigan before temperatures rebound this weekend
(FOX 2) - We wake up Friday morning with a refreeze of yesterday's ice melt. 
Temperatures are steadily in the mid-to-low 20s with a wind blowing out of the northwest at 10 to 15 miles an hour. That will remain consistent as we had through the afternoon with a bit more sunshine today and temperatures only making it to 27 degrees. 
Plan on another chilly night tonight as temperatures fall to 20 under partly cloudy skies.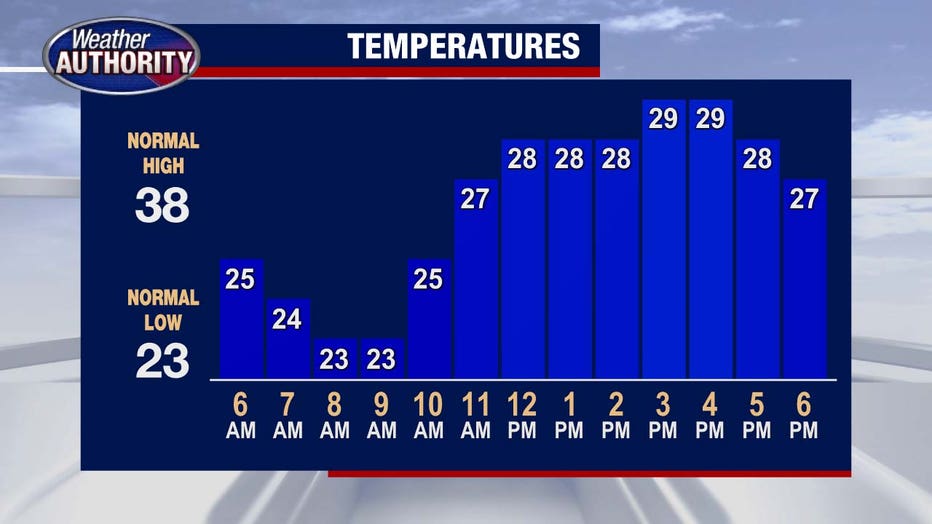 The weekend will begin with a burst of light snow on Saturday morning. 
This is not anticipated to be a major event, with only about half an inch of snow expected area-wide. Most of the snow will melt as we move through the afternoon. Thanks to high temperatures getting to 37 degrees.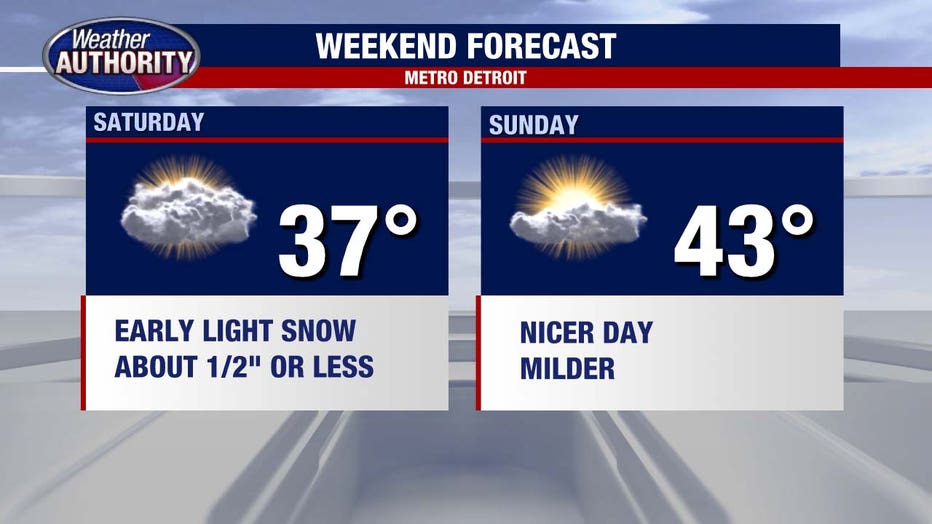 Speaking of snow, can we talk for a moment about the lack of it we've seen this winter?! February's snow total is a measly half-inch when we typically get closer to 11 inches. 
In fact this winter we've gotten only HALF of what we usually see 17 inches received when we usually get closer to about 33.5 inches at this point. I don't see any major snow storms on the horizon either.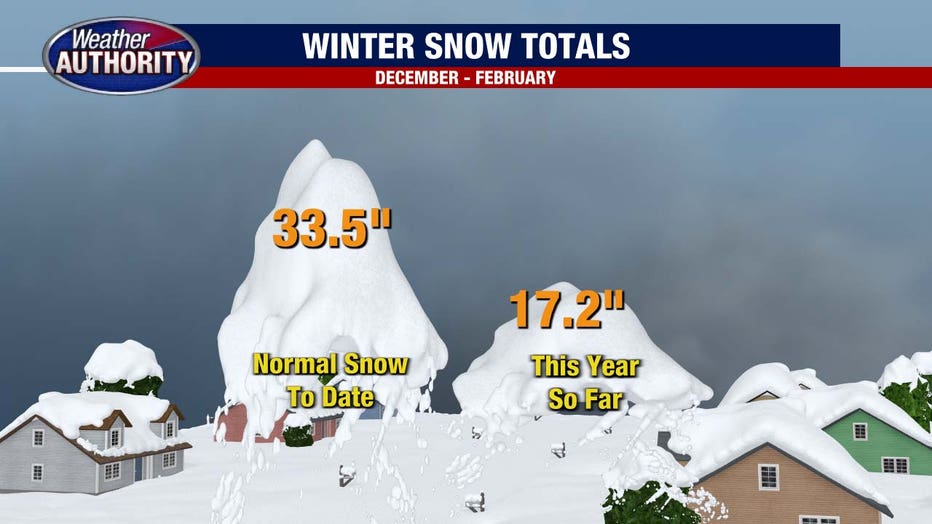 Sunday will be milder still with partly cloudy skies and a high near 43. Will keep the 40s through most of next week.