Gas prices hold steady despite market turmoil: AAA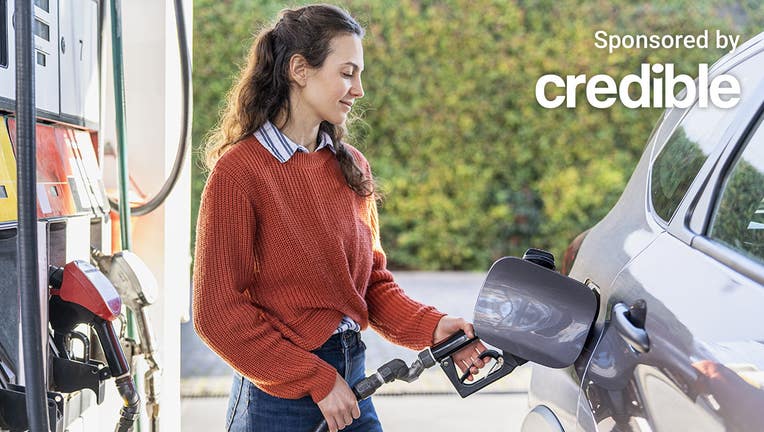 article
Gas prices dodged the market turbulence that has rocked the stock and oil markets, according to the latest report from AAA.
The national average cost for a gallon of gas held steady at $3.46, even as oil prices plunged to levels not seen since August 2021, AAA said. Gas prices could drop in response to match the lower $60 per barrel cost of oil. 
"Given that the cost of oil accounts for 55% of what we pay for gas, it's fair to wonder how soon prices will drop at the pump," Andrew Gross, AAA's spokesperson, said in a statement. "But gas stations paid for the fuel that is in their underground tanks weeks ago, when oil was nearly $15 more a barrel. 
"So it will take time for any savings due to cheaper oil to be seen at the pump," Gross continued. "And that is assuming the oil price does not rise again."
Shopping for cheaper auto insurance is another way to lower your auto costs. You could consider changing your auto insurance provider if you want to save money on your auto costs. You can visit Credible to find your personalized premium without affecting your credit score.
Investor home purchases drop by almost half – Here's why that could be good for homebuyers
Summer blend fuel could keep gas prices from dropping
This week's national average of $3.46 is four cents more than a month ago, according to AAA.
More expensive summer blend gas and refinery maintenance are two issues that could outweigh the lower cost of oil, and keep prices from dropping, according to GasBuddy.
"While oil prices edged slightly lower on weaker outlooks for economic growth, continued refinery maintenance and the higher cost of seasonal blends of fuel are offsetting oil's decline," Patrick De Haan, GasBuddy's head of petroleum analysis, said. "The price of diesel, however, continues to slowly decline as we see consumption for diesel lighten up. 
"The best news for both gasoline and diesel prices is how significant a drop we've seen from year-ago levels, with more disinflation to come in the weeks ahead, even as gas prices are likely to inch up," De Haan continued.
If you are looking for ways to save money, you could consider finding a new auto insurance provider to lower your monthly premium. Contact Credible to compare multiple car insurance providers at once and choose the one with the best rate for you.
Most seniors say the US is suffering a retirement crisis and many are struggling to save: Survey
Electric vehicles more expensive than gas cars to fuel, study says
The drop in gas prices and an increase in electricity costs made electric vehicles (EVs) more expensive to fuel than gas-powered vehicles during the final quarter of 2022, according to an Anderson Economic Group study. 
In the fourth quarter of 2022, drivers paid about $11.29 to fuel their gas-powered vehicles for 100 miles of driving, the study said. That cost was roughly 31 cents cheaper than the amount paid by mid-priced EV drivers who mainly charge at home and over $3 less than the cost comparable EV drivers incur by charging commercially.
"The run-up in gas prices made EVs look like a bargain during much of 2021 and 2022," AEG's CEO, Patrick Anderson, said. "With electric prices going up and gas prices declining, drivers of traditional [Internal Combustion Engine] ICE vehicles saved a little bit of money in the last quarter of 2022."
If you are shopping around for new auto insurance, you can use the Credible marketplace to compare multiple providers and find your personalized rate in minutes.
How SVB'S collapse could affect interest rates
Have a finance-related question, but don't know who to ask? Email The Credible Money Expert at moneyexpert@credible.com and your question might be answered by Credible in our Money Expert column.