Chocolate Ganache from The Whitney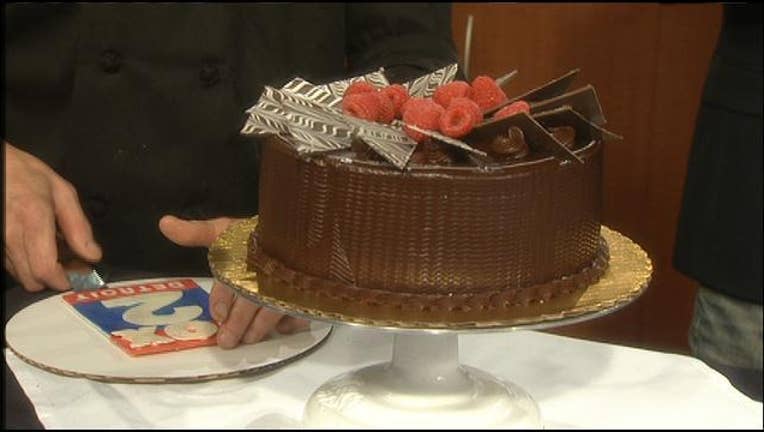 article
(WJBK) - This recipe for chocolate ganache from The Whitney comes courtesy of pastry chef Eric Bunge.
Ingredients
Semi-sweet chocolate, chopped - 1lb 4oz.
Unsalted Butter ½ inch cubes - 6 oz.
Heavy Whipping Cream - 1 cup
Preparation:
1) In a Stainless Steel bowl, combine Chocolate and butter.
2) Melt halfway over low heat in a double boiler, Remove from heat
3) In a separate pan, bring cream to boil and stir into Chocolate mixture
4) Stir until all ingredients are melted
5) Refrigerate, stirring occasionally until smooth and creamy
6) Store airtight at room temperature.
Use as filling between layer, icing or just dip your spoon and enjoy!!