Howell goes big with festivals for all seasons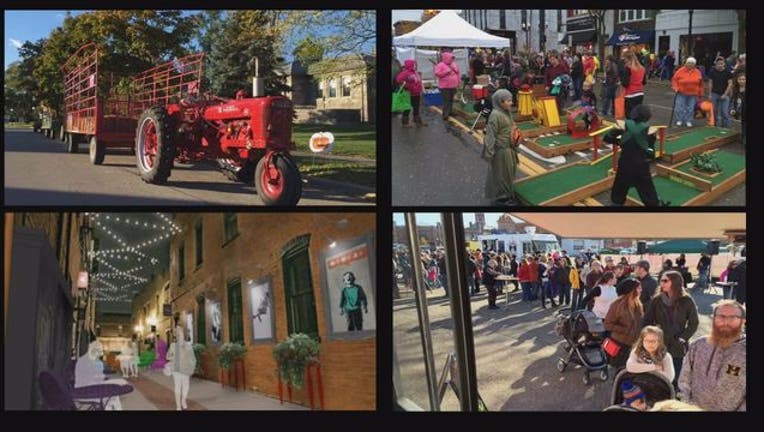 article
HOWELL, Mich. (WJBK) - Howell may have that cozy, small town feel but it sure goes big when it comes to festivals.
"There is always something going on. Balloon fest or melon fest, it's just a neat place to go," says Erin Davis, a Howell resident.
"We have great restaurants, shopping and the town is very festival-oriented. If it's summer time and it's the weekend, there is always something going on in Howell, says Tim Kenrick of Diamonds Steak and Seafood, a popular restaurant in Howell.
Here is a quick guide to four main festivals in our Howell Area:
The Michigan Challenge Balloonfest: a community and family event. This event is one of the premier summertime activities in Michigan, offering  entertainment for the entire family. With balloon fly-in and launch events to an arts festival, carnival, skydiving team, stunt kites, live entertainment, and so much more, the Michigan Challenge Balloonfest in Howell, MI is an annual tradition you will not want to miss. For more information visit www.michiganchallenge.com.
Howell Melon Festival: held in downtown Howell since 1960, is a great family-friendly Howell tradition, celebrating the famed, delicious cantaloupe grown only in Howell. The Annual Howell Melon Festival, draws over 20,000 visitors, is hosted by the Howell Area Parks & Recreation Authority, the Howell Downtown Development Authority and the City of Howell. A new footprint for the Festival allows the entire stretch of Grand River Avenue in downtown Howell to be closed and walkable for this dynamic weekend event. New and traditional attractions are featured, including the Howell Melon Run, classic train rides, Melon Ice Cream, a classic car show, live entertainment and demonstrations, Doc May's Commemorative Melon Ride, kids' game area, delicious food and beverages, and over 200 sidewalk, art, and non-profit vendors! For more information visit www.howellmelonfestival.com.
The Legend of Sleepy Howell: takes place the Saturday before Halloween from 5-9 p.m. Sponsored by the Howell Area Parks & Recreation Authority, it is Livingston County's premier Halloween event.  Activities include trick or treating, human and pet costume contests, live music, hay rides, the viewing of the classic films, creepy campfires and storytelling, ghostly graveyard, inflatables for kids and teens, broom ball, food and street vendors, and the night-time, luminary lit Headless Horseman 5K/10K race that runs through Lakeview Cemetery drawing over 1500 athletes. For more information visit www.sleepyhowell.com.
The Fantasy of Lights: kicks off the holiday season in Howell. Join the fun at Fantasy of Lights, the Friday in November after Thanksgiving in downtown Howell. Each entry in the Fantasy of Lights parade must be illuminated with a minimum of 5,000 holiday lights. The event marks the arrival of the holiday season in Howell and has attracted up to 30,000 spectators lining the Grand River Avenue parade route. Entertainment activities such as cookie decorating and visits with Santa and live reindeer begin at 4 p.m. The Fantasy 5K Run begins at 6 p.m. followed by the start of the parade at 7 p.m.
For more information on these and the many other festivals in Howell, visit www.howell.org.