Inside Michigan Central Station during its revival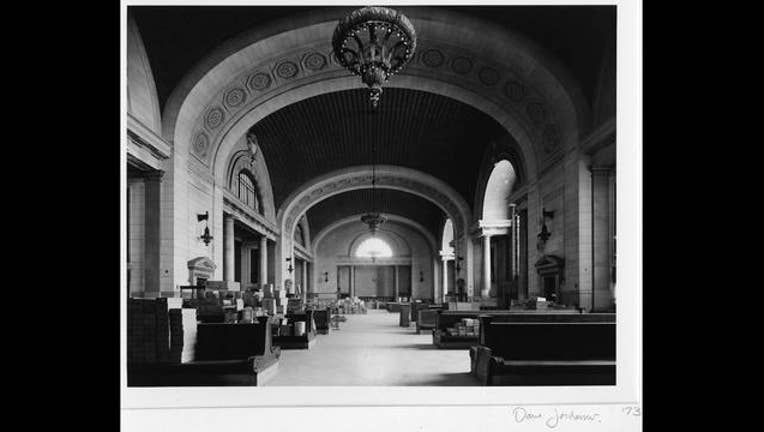 article
Almost 30 years ago, Michigan Central Station closed its doors for good. But that was the second time the train station that stands tall in Detroit's Corktown district had closed up shop.

In 1967, Michigan Central Station closed its waiting room for the first time. Three years later, the federal government tried to revive passenger rail with the Rail Passenger Service Act  of 1970. Thus, Amtrak was and started operating a nationwide rail system in 1971 that included the Motor City.

Two years later, the country was in the middle of the 1973 oil crisis and Americans were once again riding the rails. That was when the photographer made his way into the waiting to snap this photo. With benches stacked high with papers and items needed for travel, the waiting room was waiting for travelers. Travelers who wouldn't come for another two years.
After the boom in railroad travel, Amtrak responded by spending over $1 million Michigan Central Station and reopened the waiting room in 1975.  Unfortunately, the boom was short-lived and Detroit passenger rail use declined again for the next decade.
In 1985, the Kaybee corporation bought the station and the last train pulled out in 1988.
Today, the structure attracts people from across the country. It may be surrounded by a fence now but the 18 story tower is getting new windows and there is hope on the horizon for the stunning structure.
FOX 2 thanks the Detroit Historical Society for this and all of our Throwback Thursday posts. This image is part of the "Documenting Detroit". Click here to learn more.