Kangaroo "defiles" The Nine set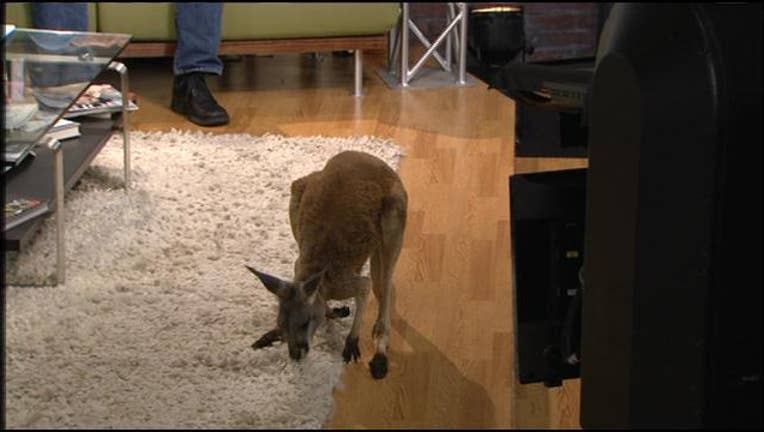 article
On Thursday morning, FOX 2's 'The Nine' welcomed a kangaroo as a guest on set. 
Roo was here with the Whispering Pines Petting Zoo, which will be at the 6th Annual Uncle Sam Jam in Woodhaven July 9-12. 
He started the interview sitting in the lap of Kirk Elya, but was then set down to roam freely on set. 
He took kindly to the fluffy white rug. He tried chewing it, and when they didn't work he casually relieved himself. 
"He's putting a little Australia into the mix!" Elya joked. 
VIDEO: Watch the segment in the video player above
App users tap here to watch.
Oh, and you should've seen our Green Room... 
Roo is 10 months old, and will grow about 6 feet tall and be about 140 pounds. Right now, though, he can still hop at about 35 mph.