18th Annual College Fair Feb. 21st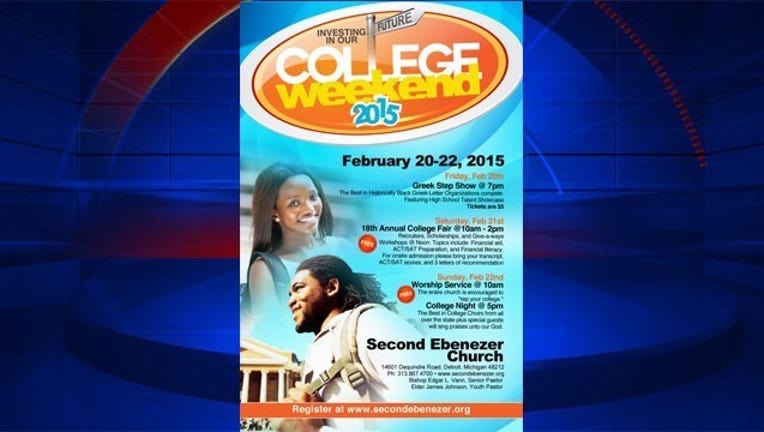 article
The 18th annual College Weekend at Second Ebenezer Church will be held this year from Friday, February 20 to Sunday, February 22.
The college fair is Saturday, February 21st from 10 a.m. - 2 p.m., but the weekend is filled with other college-related events and activities.
Friday at 7 p.m. is a Greek step show. Tickets are $5.
Then, join the church on Sunday for a special worship service at 10 a.m., and then for college night at 5 p.m. where several college choirs will perform.
In a celebration of Black History Month, high school students and their families are invited to attend all events, and to check out the dozens of colleges and universities during Saturday's fair, including the country's historic black colleges.
During the fair on Saturday, workshops on financial aid, scholarship info and other give-a-ways will also be available.
LINK: Click here to learn more about the events or to register
Second Ebenezer Church is located at 14601 Dequindre Rd. in Detroit.