3 wanted after hit-and-run robbery in Detroit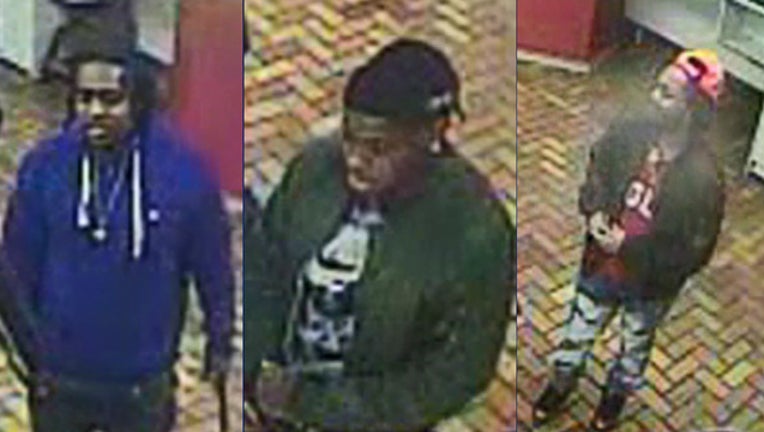 article
DETROIT (WJBK) - The Detroit Police Department is asking for the public's help identifying three suspects wanted in connection with a robbery and a hit-and-run that happened on the city's east side.
In January, a 53-year-old man was in the 16900 block of Harver Avenue when he noticed his wallet was missing. That's near Cadieux Road.
Police say the man retraced his steps and came upon three men who he believes stole his wallet. The men got into a car, and the victim attempted to approach the vehicle. That's when police say the driver accelerated, hit the man and drove off.
The three suspects are all black man estimated to be in their early 20s.
The extent of the victim's injuries are not known at this time.
If anyone has seen these individuals, knows of their whereabouts or has any information pertaining to this crime, please contact the Fifth Precinct Investigative Unit at (313) 596-5510 or CRIMESTOPPERS at 1-800-SPEAK UP.