A look at Disney World's new Pandora-World of Avatar land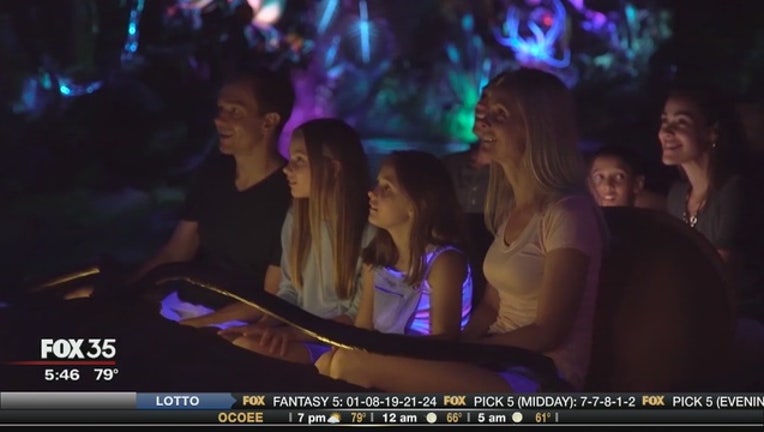 article
LAKE BUENA VISTA, Fla. (AP) - Get ready for Pandora-World of Avatar. It's a new 12-acre land opening at Walt Disney World's Animal Kingdom in late May outside Orlando, Florida.
Pandora is inspired by James Cameron's 2009 "Avatar" movie. But you don't have to know anything about the film, set in an alien world inhabited by the Na'vi (NAH-vee), to enjoy the attractions.
The marquee attraction is Flight of Passage, where a 3-D simulator makes riders feel like they're riding on the back of a banshee, a bluish, gigantic, winged predator. Another attraction, Na'vi River Journey, is an indoor river ride in the dark.
At night Pandora transforms into a sea of color with glowing lights on artificial plants and in the pavement. At the entrance, visitors hear a cacophony of bird chirps and animal cries.