Airline disputes family's account of Mich. woman in wheelchair left overnight at O'Hare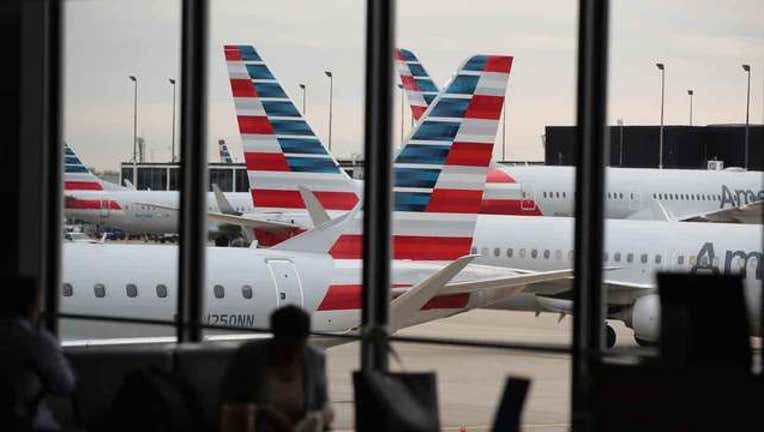 article
CHICAGO (FOX 2) - According to American Airlines, the Michigan woman in a wheelchair left alone overnight at Chicago's O'Hare International Airport when her flight was canceled wasn't apparently upset or left alone as long as her family claims.
The airline said closed-circuit television footage at the airport shows 67-year-old Olimpia Warsaw was alone 1 ¼ hours after her flight was canceled late Friday, during which time Warsaw twice used a walker to go outside to smoke.
FOX News reported Warsaw had flow to Illinois for a relative's funeral and booked a flight back home to Michigan. She was taken to the airport where her family reportedly confirmed with agents that she would be assisted, as she has Parkinson's disease and has trouble communicating. 
However, the flight to Detroit was canceled after her family left. Warsaw's son, Claude Coltea, said she was offered a hotel room but nobody would take her. The porter assigned to help her said his shift was over and left. When Warsaw failed to arrive in Detroit, concerned family called security. She was eventually found in the same clothes she had been left in.
American Airlines said they investigated the situation, refunding the fare for the trip. The airline confirmed to Fox News the woman was offered a hotel voucher, but are looking into why she was not transported there.
The airline said Tuesday that the porter assigned to stay with her made a six-minute telephone call to Warsaw's son less than an hour after the flight was canceled.
Warsaw's son, Claude Coltea, said American can "condense the timeline all they want," but the call wasn't made until nearly three hours after Warsaw first boarded the plane and that the porter left Warsaw alone.
The Associated Press contributed to this report 
FOX 2 reported on this story from Southfield, Mich.